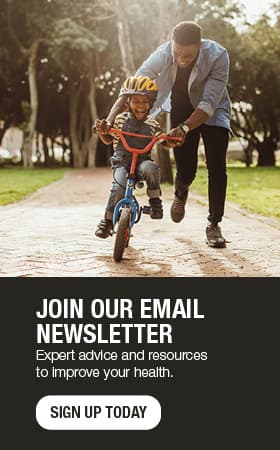 Expanded Special Care Nursery means more care options for premature infants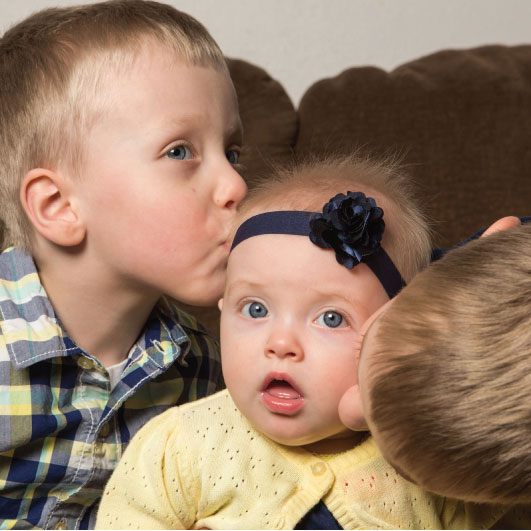 Caring for a newborn can be a challenge. Caring for a premature newborn who is hospitalized 90 miles away from home is even more of a challenge. Just ask Mankato resident Callie Vanderhoof. Three years ago her son, Bennett, was born 12 weeks early and hospitalized at Mayo Clinic in Rochester.
"It was really stressful to have him there," says Vanderhoof. "He was born in November, and it was a really snowy winter. I tried to be with him in Rochester as much as I could." But the rest of her life was in Mankato, including her husband, Dan, and 20-month-old son, Brycen. Her job — as a pediatric nurse at Mayo Clinic Health System — was also in Mankato. She'd gone back to work just two weeks after Bennett's birth to save her maternity leave for after he was released from the hospital.
"It was hard to go back and forth," says Vanderhoof. When she was in Rochester, she missed her family and felt guilty about being away from Brycen. When she was in Mankato, she worried about Bennett and felt guilty about leaving his side. Finally, after 56 days, Bennett was able to go home.
In July 2015, another Vanderhoof entered the world early. Little Brynlee arrived six weeks before her due date. But this time, thanks to expanded Special Care Nursery capabilities, the new baby was able to stay in Mankato.
"Thanks to the support of generous benefactors, we've been able to make changes in equipment and staffing that enable us to care for many premature infants locally," says Dianne Setness, operations administrator. "It's a big imposition for families, not to mention a big expense, for babies to be sent to another community for care. Keeping them close to home is better for everyone."
Vanderhoof agrees.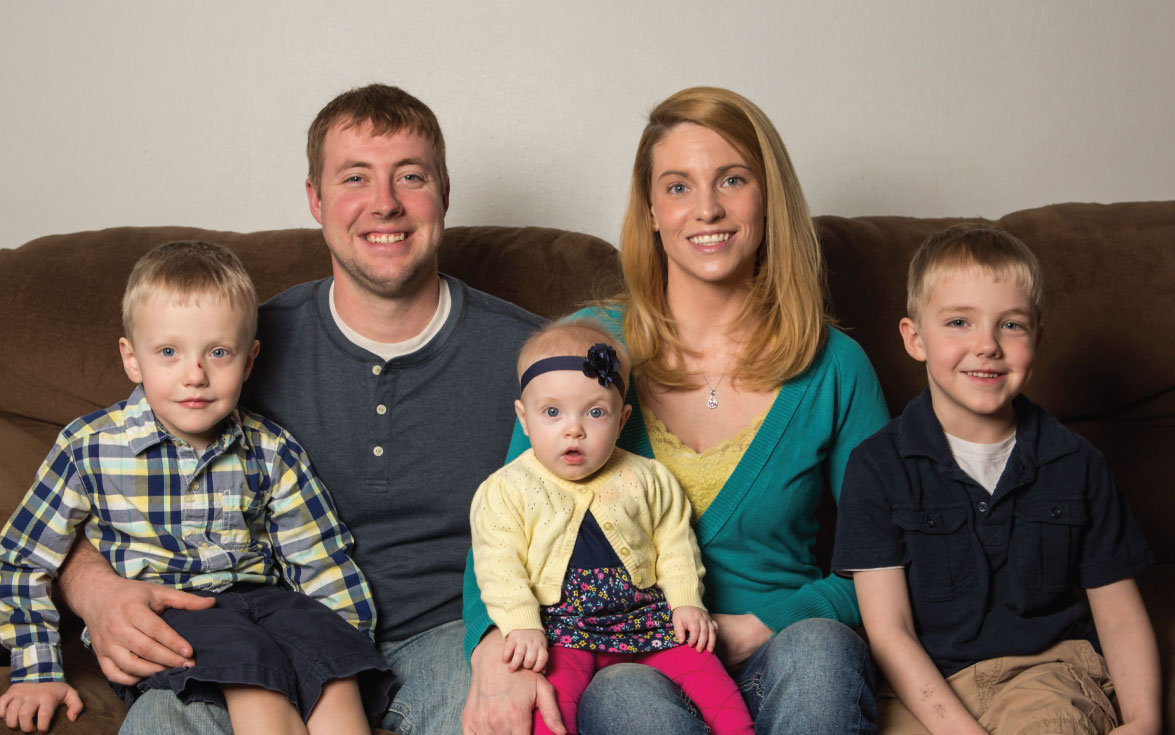 "It was so much nicer," she says. "Brynlee was only five minutes from home. I could hold her and feed her whenever I would like and was still close by for my other children. Being able to stay in Mankato made a huge difference for us."