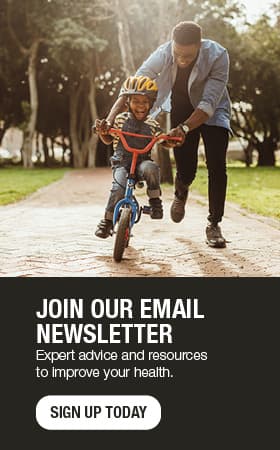 Enjoying new adventures thanks to bariatric surgery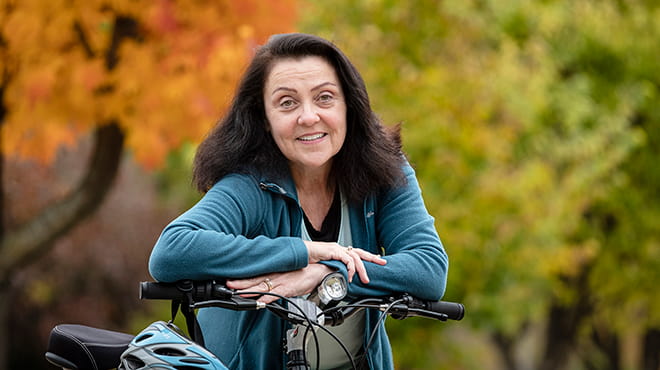 Kathy Schmidt had become a recluse. Her multiple health issues and concerns about her weight led her to staying home more and more often.
"I didn't want to leave the house," says the 58-year-old Eau Claire, Wisconsin, resident. "I didn't want to go to family gatherings. I wasn't participating in life."
Kathy had struggled with her weight for years and tried many different weight loss programs.
"I'm not exaggerating when I said I joined one program six times" she says.
In addition, she began to experience serious medical problems related to her weight, including numbness in her thighs, pain in her knees and lower back, plantar fasciitis in her feet and, sometimes, her heart rate would race.
The last straw for Kathy was when she was diagnosed with sleep apnea.
"It just bothered me," says Kathy. "I didn't want to wear the CPAP mask for the rest of my life, and my sleep doctor mentioned that losing weight could help. I had tried so many different programs before, and I felt like bariatric surgery was my final hope."
Kathy enrolled in the Bariatric Surgery program at Mayo Clinic Health System in Eau Claire. During the six-month presurgery program, patients like Kathy meet with a surgeon, registered dietitians, counselors, exercise specialists and other medical experts to ensure they are prepared for the lifestyle changes necessary to ensure long-term weight loss success.
"Our program provides each patient with proven, medically based solutions to regain hope and health," explains Chris Hower, M.D., a general and bariatric surgeon. "It is designed to do more than reduce the weight of patients' bodies. We help them reinvent themselves by focusing on each patient's unique emotional, physical, nutritional and educational needs."
Kathy agrees.
"Everyone was so nice, and the program was wonderful," she says. "I was surprised how much I enjoyed the support groups. I looked forward to going, and it was probably my favorite part of the program."
Dr. Hower says Kathy was a good candidate for bariatric surgery because she met the National Institutes of Health requirements of having body mass index of 40 or greater or 35 with obesity-related medical conditions, such as sleep apnea. Also, she was motivated to make changes to her lifestyle to ensure long-term success.
In February 2018, Dr. Hower performed Kathy's Roux-en-Y gastric bypass procedure — a minimally invasive laparoscopic procedure that includes creating a small pouch in the stomach and connecting it directly to the small intestine. It causes patients to get full quicker and absorb fewer calories because food bypasses part of the small intestine.
About 20 months after surgery, Kathy says she has lost about 70 pounds and all of her previous health concerns have gone away, including the sleep apnea.
"I feel awesome," she says.
Most importantly, she is participating in life again.
"I'm even more active than I ever was before," she says. "At least five days a week, I ride my bike eight to 10 miles in the morning. When I first started, it took me 57 minutes to finish. Now, I'm down to 37 minutes."
Kathy also is trying new adventures. In June 2019, she and her sisters took a trip to Colorado and tried whitewater rafting for the first time.
"Before the surgery, I would have stayed on the sidelines and said 'have fun,'" she says. "But I was able to get right in there and participate. It was amazing. I was scared, but it was so exhilarating. I was so proud of myself, and we didn't even tip over."