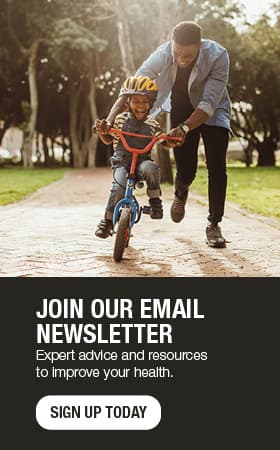 Eau Claire woman breathing easier thanks to Pulmonary Rehabilitation Program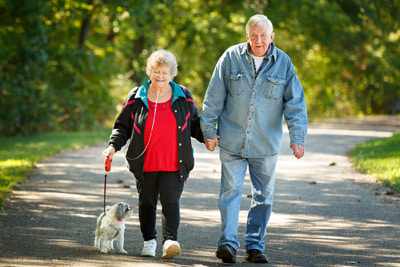 Judy Hanson is a big believer in second chances — and new beginnings.
Hanson is a 68-year-old Eau Claire resident who suffers from chronic obstructive pulmonary disease (COPD), battled lung cancer and had a portion of her right lung removed as a result. However, she now is happily breathing easier today thanks to the Pulmonary Rehabilitation program.
Patients in the 12-week program, intended for people with COPD, asthma, pulmonary fibrosis, emphysema, chronic bronchitis and other disabling lung diseases, meet twice a week for education and exercise. Upon graduation from the program, patients are encouraged to transition to the maintenance phase, where they continue to come in two times a week for supervised exercise and medical assessment.
Hanson initially participated in the Pulmonary Rehabilitation program in 2009, but, because of insurance changes and other factors, did not complete the recommended maintenance phase afterward. However, she soon became deconditioned, and, over time, wasn't able to do the things she wanted to do. In 2014, she re-enrolled and completed the program again — being sure to tack on the maintenance phase this time around. Hanson now is doing great, able to partake in activities she never could before and enjoying life again. For that, she credits the Pulmonary Rehabilitation program.
"Oh, I don't know what I'd do without it. I really don't," says Hanson, who graduated from the program in June 2014 but continues to attend maintenance sessions twice a week.
Maureen O'Donnell, Respiratory Care, says Hanson has made incredible progress since joining the program. As with all new patients, Hanson was assessed to see how far she could walk in six minutes and then retested at the end of the 12 weeks. A 10 percent improvement is considered significant. When she started the program, Hanson could walk 700 feet. At the end of the program, she was able to walk more than 1,200 feet — a 40 percent improvement.
"When she came in and did her initial six-minute walk, she could hardly do the walk," O'Donnell says. "It was really so much effort. But then when she finished the program and did the six-minute walk and we put her oxygen on, she just went down the hall and back and had so much more stamina."
Hanson, who now can exercise on a treadmill for an hour at a time, walk her dog, Annabella, and work at her part-time bookkeeping job, says continuing with the maintenance phase has allowed her to remain active and in overall good health, and she doesn't plan to slow down any time soon.
"I don't want to lose that ability, because I've always been real active in my life," she says.
She enjoys attending the maintenance sessions to connect with other people in similar life situations and find support in mutual struggles and successes.
"It's just wonderful to be able to talk to somebody else that has the same problems," she says.
Hanson hopes others learn from her experience.
"It's really important," she says of the program. "If I had a chance to give advice to people new to the program I'd tell them, 'Don't quit. Keep coming back,' because it helps you to stay as healthy as you can be."
O'Donnell agrees.
"Sometimes people think they're just too unhealthy to get better, but there is a lot we can do to help you. You just have to make a commitment to the exercise stage, to taking take care of yourself and to living your life a day at a time," she says. "Judy's really taken that to heart, and if you keep a positive attitude you just do so much better."