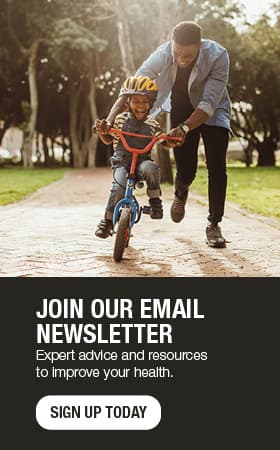 Dedication fuels star cardiac rehab patient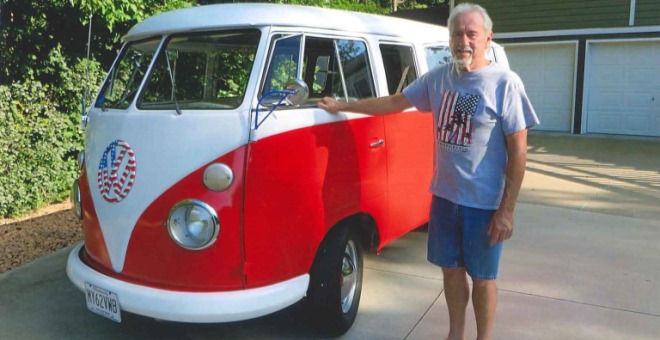 What would you trade for your own life? Anything? Many would say they would pay any amount of money or make any promise and go to any length to save it. A new lease on life doesn't always demand the impossible. Sometimes it just requires a set of simple decisions combined with a dose of consistency.
Unpleasant surprises
"I figured this would never happen to me — I'm bullet proof, genetically," says Mark Clausen, a 66-year-old Red Wing, Minnesota, resident.
Before he retired in 2009, Mark spent many years in a physically active career welding pipelines, managing underground construction and calibrating gas detection at an energy company. Regular movement is proven to increase health, but Mark admits that he didn't have the healthiest diet during most of his working years.
"I did abuse myself," he says. "I ate lots of fat and was a partier for many years. When I was running from job to job welding pipeline, I lived at fast food restaurants."
Though Mark doesn't have a family history of heart disease, his actions started catching up with him about three years ago, when his body started rebelling.
"I was helping a friend rebuild a house that summer, and I noticed I was slowing down a bit," he says. "I was getting winded while carrying sheets of plywood — stuff that was never an issue."
That fall, Mark began his deer hunting season by going north with a friend as usual. His symptoms began to worsen.
"I didn't feel right," he says. "The upper part of my chest and left shoulder felt like there was a two-by-six pressing on me. But I ignored it."
After months of brushing aside significant warning signs, Mark began paying attention the following winter.
"I was having trouble shoveling snow, which I usually don't," he says.
He still didn't do anything about the symptoms, but the last straw came when he flew to Florida to visit his brother for 10 days.
"I could usually walk at a fast pace, but I found that I was really slow while walking on the beach," Mark says. "My sister-in-law is a trauma nurse in Florida and told me there might be something wrong. The day I was supposed to fly back, I was really worried about the long flight. I didn't feel good at all that day. I kept thinking, 'My heart is trying to cancel the ticket.'"
Coming to a head
Fortunately, Mark made it back home, but he immediately went in for a stress test at Mayo Clinic Health System in Red Wing the next day.
"I really didn't feel good," he says. "They had just started the stress test and decided to take me to the Emergency Department. They planned to send me to Rochester, but the ambulance wouldn't be fast enough, so they decided on a helicopter transport."
But Mayo Clinic Hospital — Rochester was shrouded in snow at that time, which made a helicopter landing impossible. Mark's care team ultimately sent him by helicopter to Mayo Clinic Health System in Eau Claire, Wisconsin, for the emergency specialty treatment he needed.
"I don't really remember what happened when I went into surgery," Mark says. "When I woke up, I discovered that I had received multiple heart bypasses and was on the operating table for eight hours. The nurses told me later that, when I arrived, one of the best cardiac doctors in the whole health system, Robert Wiechmann, M.D., [a cardiothoracic surgeon at Mayo Clinic Health System in Eau Claire] was getting ready to leave after filling in for another surgeon. But when he saw that I was coming in, he said 'I'll take this guy.'"
Recovery
"I felt horrible right when I got out of the hospital," Mark says. "I started rehab, and I could barely walk on a treadmill. But I slowly, but surely, started to feel better. I used a walker for a while. At the end of three months, I was running on the treadmill."
Bethany Binger, a Cardiac Rehab therapist at Mayo Clinic Health System in Red Wing, was Mark's primary therapist. She says Mark's rehab program consisted of 40–50 minutes of aerobic exercise using a treadmill, recumbent stepper and arm ergometer (upper body spinning machine).
"We taught him about exercise progression and appropriate heart rate response," she says. "Halfway through the program, we started resistance training."
"Beth did such an awesome job with me in rehab," Mark says. "The Mayo Clinic cardiac rehab program is tailored to the individual with the goal of getting you back into the best physical condition you can be for your age. Every time I improved, she figured out how to help me improve more. The therapists monitor everything on a computer screen during workouts, so they can tell if you're fudging or not."
Life in the long run
"The last three years after my heart surgery, I have felt amazing," Mark says. "I've lost about 50 pounds, and I'm constantly working at getting better. I hate exercising, and you couldn't get me to a gym. But every morning I do my cardio by walking for 25 minutes — whether it's 30 degrees below zero or a thunderstorm — it doesn't matter. Once in a while, I'll run. I have also changed my eating habits to consistently eating more whole grains, fruit and vegetables, and lean proteins."
What makes people change their long-term, unhealthy habits that they were used to and enjoyed for most of their lives? For Mark, the answer is simple.
"I want to live," he says. "Beth and her colleagues have these support meetings for cardiac patients that I regularly attend. I see people who went through the same thing I did, but they can barely move around."
Mark says he hasn't felt this good for 30 years. He simply made the decision that he would do whatever it took to not only recover, but thrive.
Bethany calls Mark a star rehab patient because he understands the importance of exercise and the need to change his lifestyle to his improve his heart. She says these major life changes are tough for anyone and that many rehab patients start off well but eventually fall back into their old habits. The difference with Mark is that he is committed to remain consistent with not only diet and exercise, but also taking advantage of all available resources, such as support meetings.
"Every time I go to the support meetings, I thank Beth," Mark says. "If I start slacking off, she gets on my case. I knew about healthy eating before, but to me it seemed boring. But the therapists had all kinds of handouts about healthy eating."
Mark took the information in the handouts seriously. He says he enjoys all the food he eats now and loves to make things spicy.
Now that Mark is back to his high school weight and has far more energy than when he first retired, he can fully enjoy his hobbies.
"I enjoy deer hunting, and I'm a wrench head," he says. "I've worked on boats, done a lot of carpentry, plumbing and electrical, and I'm currently restoring a 1962 Volkswagen bus."
Life is good.