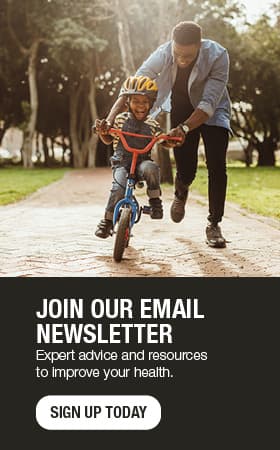 Compassionate care, strong support system help woman through cancer journey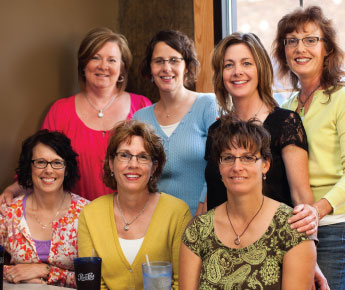 In October 2010, Diane Gerhardt found a lump in her breast. Even before her doctor told her, Gerhardt knew it was breast cancer.
"I think deep, deep down you just know," she says. When a mammogram and biopsy confirmed her suspicions, Gerhardt says she was "devastated. You never want to hear the word cancer."
Gerhardt met with Hyun Kim, M.D., a general surgeon at Mayo Clinic Health System in Fairmont, to discuss her options. Because the cancer appeared to be small and contained, she could have a lumpectomy, in which the tumor and some surrounding tissue would be removed, or a mastectomy, in which all of her breast tissue would be removed.
Gerhardt chose a lumpectomy. Follow-up testing on the tissue that was removed revealed the cancer had spread and was more aggressive than initially thought. Gerhardt learned she would need a mastectomy, chemotherapy and radiation to treat it.
"After surgery, Dr. Kim came to see me and told me it wasn't good news," she says. "He was so kind and caring, which I appreciated. He has a wonderful bedside manner."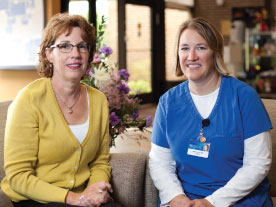 Dr. Kim referred Gerhardt to Mayo Clinic in Rochester, where she met with surgeon Amy Degnim, M.D. In December, Dr. Degnim performed Gerhardt's mastectomy. At that surgery, Gerhardt chose to also have her other breast removed to prevent future breast cancer. Reconstruction of both breasts was also started. A month later, Gerhardt began four months of chemotherapy in Fairmont.
Though Gerhardt would eventually receive care in three places, staff worked behind the scenes to ensure everyone was following the same plan.
"We're one system with different locations," says Darla Lytle, a nurse in the chemotherapy area at Mayo Clinic Health System in Fairmont. "We work together as a team to meet our patients' needs."
Sometimes, those needs go beyond what can be captured in a medical chart.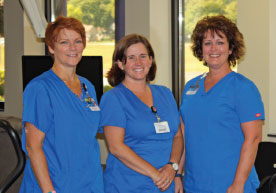 "I had a couple of bad reactions to the chemotherapy medication, and when that happened, Darla took time away from her own family and stayed past the end of her shift to be with me," says Gerhardt. "She's so compassionate. The rest of the staff members in the chemotherapy area are wonderful too."
After finishing chemotherapy, Gerhardt began a 28-day course of radiation therapy in Mankato.
"I was grateful to be able to have radiation in Mankato," she says. "It was so much more convenient than having to drive to Rochester every day."
Gerhardt's treatment ended in December 2011, when Mayo Clinic plastic surgeon Valerie Lemaine, M.D., completed her breast reconstruction in Rochester.
Today, Gerhardt is doing well. Every six months she meets with her oncologist, Kevin 
Cockerill, M.D., at Mayo Clinic Health System in Fairmont. So far, the cancer has shown no signs of returning.
Gerhardt credits the power of prayer, great medical care — and a great support system, including husband Dick, sons Matthew and Reid, and a host of friends — with helping her through a challenging time in her life.
"When you're going through treatment, you feel like you're crumbling," says Gerhardt. "Something has to hold you up. I have an amazing support system that did that for me."