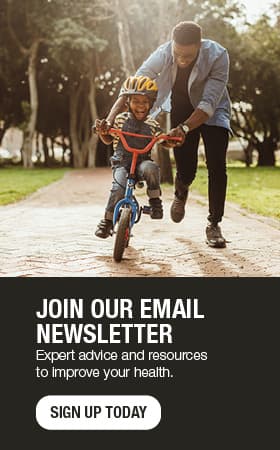 Breast cancer survivor wonders "What if?"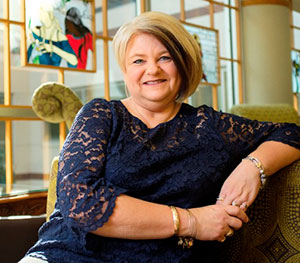 Tammy Jackson, a 55-year-old Eau Claire resident and breast cancer survivor, says she asks herself all the time, "What would've happened if I hadn't made that phone call and booked that mammogram?" Jackson also is a nurse supervisor at Mayo Clinic Health System in Eau Claire.
"That's the only way my breast cancer was found. I didn't feel it," adds Jackson, who says she has performed self-breast exams "religiously" for decades.
She asks herself how much bigger the mass would have grown before she noticed it or it started to cause problems, or would her early-stage cancer have spread.
She says it's tough to think about, as is knowing that it could've been caught sooner if only she'd stayed on top of her preventative screenings, which she customarily advises her patients to do.
"Here I sit with this education; I know better," she says. "I've spent 30 years of my career teaching my patients about taking care of themselves, eating right, doing colonoscopies, mammograms, lipids testing and all of those screening types of things. Yet, I'm that person who continued to get those reminder cards in the mail and ignored them, knowing full well I was putting myself at risk."
Fortunately, Jackson's cancer, diagnosed in December 2016, was caught at an early and treatable stage. The tumor her mammogram identified was quickly removed in a lumpectomy, and she underwent 19 days of radiation shortly thereafter. No chemotherapy was needed.
She's now considered cured and feeling well. Today, she talks to "anyone who will listen" about the importance of preventative screenings and will soon speak at a breast cancer walk and Hope in the Valley evening of celebration, an organization that honors survivors and remembers those that have lost the battle with cancer.
Terri Soley, mammography supervisor at the HERS Breast Center at Mayo Clinic Health System, says Jackson's message is an important one.
"Don't skip your annual mammogram," Soley says. "Tammy is someone who didn't come in for three years. When she did get a mammogram, the radiologist questioned an area. We called her back and did additional imaging under 3D tomosynthesis. From those results, we recommended a biopsy. We found it early, and she's a success story."
Mayo Clinic Health System in Eau Claire began offering 3-D tomosynthesis mammography — a diagnostic tool designed for early breast cancer detection — about four years ago. Often done in conjunction with traditional 2-D digital mammography, the 3D part of the exam involves sweeping an X-ray arm in a slight arc over the patient's breast, taking multiple images. A computer then produces a 3-D image of the breast tissue in 1-millimeter slices, allowing the radiologist to see between areas better.
"It's like comparing a loaf of bread to a sliced loaf of bread," Soley says.
Megan Meyers, M.D., a radiologist at Mayo Clinic Health System in Eau Claire, says there are multiple advantages of 3-D mammography, especially how it can find abnormalities at the smallest, most treatable size.
"3-D screenings become really important in patients that have denser breasts," Dr. Meyers says. "To be able to view the overlapping breast tissue in slices gives us the ability to detect more cancers and reduce the amount of callbacks by 25 to 30 percent." Callbacks are common in patients undergoing breast cancer screenings so radiologists can look at unclear areas more.
"It's heartbreaking to detect breast cancer after patients haven't come in for a period of time," Dr. Meyers says. "It's so easy to let your health fall by the wayside, but it's really important to be diligent about screening yearly."
Jackson wholeheartedly agrees.
"If there's a lesson to be learned from any of this, it's the importance of doing that," she says. "It saves lives. I don't think you appreciate that until you go through something like this. The importance of that is so incredible."