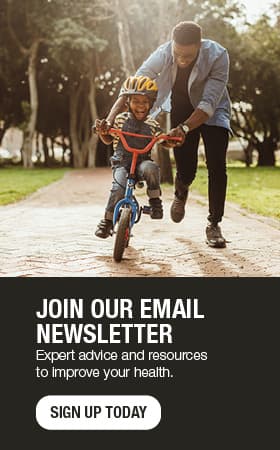 Back on the field, calling the shots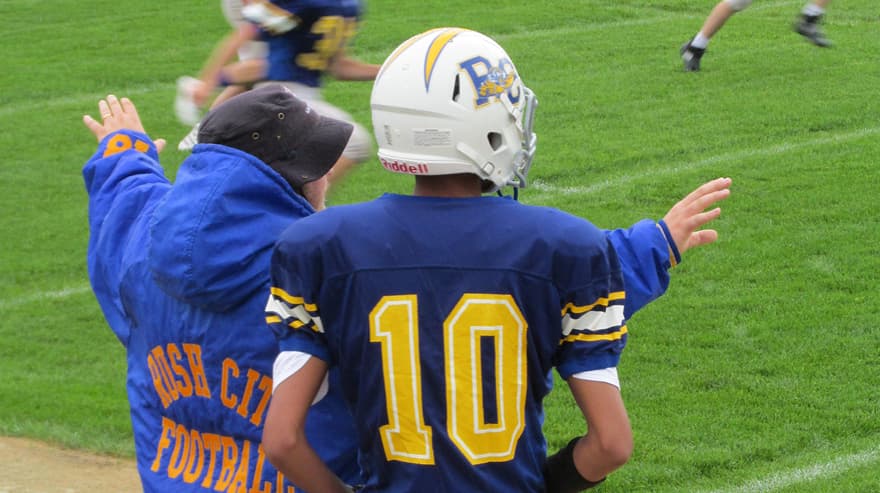 Nicholas Oeltjen, 24, was no stranger to shoulder pain, having had a shoulder injury and subsequent surgery a few years ago. So when he heard a pop and a crunch while lifting weights one afternoon in June 2017, he immediately knew something was wrong.
As if history was repeating itself, Nicholas found himself scheduled for a consultation with Michael Johnson, M.D. — the orthopedic surgeon at Mayo Clinic Health System in Red Wing who performed Nicholas' first shoulder surgery. However, this time his injury proved to be a bit more complex.
An MRI revealed a labral tear of the shoulder — meaning the cartilage in the shoulder's joint was being pulled away from the socket and was no longer able to hold the ball of the joint in place. Without knowing the extent of the injury, Dr. Johnson referred Nicholas to his colleague, Gregory Erickson, M.D., an orthopedic surgeon at Mayo Clinic Health System in Red Wing who specializes in sports medicine.
ON THE SIDELINES
During this appointment, Dr. Erickson recommended Nicholas have a second shoulder surgery to help repair the tear. Although the injury was painful and debilitating, Nicholas decided to postpone the surgery until mid-December so he could complete his semester of student teaching and graduate from college. As a middle and high school physical education teacher in training, Nicholas found the limited use of his shoulder to be restricting.
"I wasn't able to fully use my right arm, so demonstrating any sort of movement that required me to use my arm, such as shooting a basketball or spiking a volleyball, was extremely difficult and painful," says Nicholas.
So when the date of his scheduled surgery finally rolled around, he was more excited than nervous to have the procedure and start the healing process.
While the surgery itself was a success, it also was one of the most difficult surgeries Dr. Erickson had performed. "The extent of the tear was greater than I had anticipated, causing me to have to drill directly into the bone and to use more sutures to hold the torn cartilage in place," says Dr. Erickson. "This also meant that the healing process would take longer, and Nicholas would have to work that much harder in physical therapy to restore function. But knowing Nicholas, I knew he would have the drive to do it."
BACK IN THE GAME
Nicholas was discharged just hours after surgery and was off of all pain medications within three days.
"My shoulder was tight; but otherwise, I didn't experience any real pain or discomfort," says Nicholas. "My surgery was on a Thursday. By Sunday, I had my energy back and was ready for physical therapy to start the next day."
Nicholas underwent months of rehabilitation working to strengthen his shoulder muscles. Finally in June, he threw a ball for the first time since his injury.
"I hadn't thrown that far or that hard in years," says Nicholas. "And it really felt great."
Nicholas completed his physical therapy program just in time to swing his new bride around the dance floor at their wedding."I'm not limited to what I can do with my shoulder, but I am more conscious of stretching before my workouts or demonstrating something in class or at practice," he says.
"Dr. Erickson is remarkable. He not only is knowledgeable in terms of medicine, but he also had the ability to break down the process in a way that was easy for me to understand," says Oeltjen. "I'm forever grateful to Dr. Erickson for helping fulfill my dreams of becoming a teacher and coach."