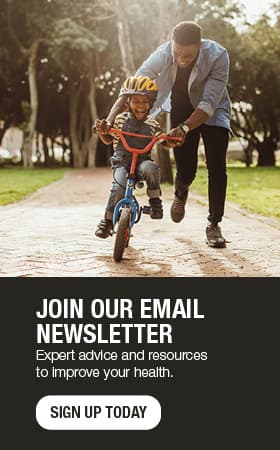 Anything is possible: One couple's journey to start a family
For someone who never thought she wanted children, Nicole Whipple went through more than most women do just to get pregnant. Whipple and her boyfriend, Keith Wuollet, lived happily together at their home in Red Wing, Minnesota. The couple had been dating four years when he convinced her that they should start a family. A nurse practitioner at Mayo Clinic Health System in Red Wing removed her intrauterine device (IUD), which is a small contraceptive device. Whipple was given the green light to start trying and was told that she could get pregnant as early as next month, but that it could take up to a year.
No guarantees
One year of trying to conceive naturally went without success. Results from an ultrasound and other tests found Whipple and Wuollet had no underlying health issues that should prevent them from getting pregnant. There can be many causes of infertility, male and female. The majority of time, the reason for infertility is unknown. Upon receiving this news, Whipple was frustrated and devastated. "I'm very in-tune with my body, have always had normal menstruation cycles and was only 34 years old, so I just assumed getting pregnant would be easy," says Whipple.
Whipple scheduled her first appointment for April 2015. Before digging into personal health histories and asking a number of questions about the couple's sex life, her physician began with a frank conversation about the commitment that's involved in the treatment process and explained to them that there is no guarantee that conception will occur. In every case, treatment is individualized and best efforts are made. After the couple committed to the treatment process and agreed to support one another through it, options and costs were explained. In many cases, infertility treatments are not covered by health insurance.
It was recommended Whipple start with a hormone medication to increase the number of eggs released each month. After a few months of taking the medication without having any success, intrauterine insemination (IUI) was suggested, which is a fertility treatment that involves placing sperm into the woman's uterus by injection to facilitate fertilization. "The IUI option seemed like a logical next step for us. The cost of the treatment was very reasonable, and I loved receiving the treatment right here in Red Wing without having to travel," says Whipple.
With IUI, timing is everything. The injection must be done on the day ovulation starts. Whipple's employer was supportive and flexible in working with her schedule knowing she may have to leave work at any given time to go in for an injection. When the day arrived for her first injection, she called to make a same-day appointment. Thirty minutes after the procedure, Whipple was able to return to work. She would have to wait another month to see if the injection worked.
Before taking a pregnancy test one month later, Whipple recalled the initial conversation about no guarantees. Not wanting to get her hopes up, she didn't expect to see a positive result from the home pregnancy test. To be sure, she took the pregnancy test five different times, each one indicating she was, indeed, pregnant. "I really couldn't believe it," says Whipple. "After trying for so long, it's just hard to even imagine that it's really happening — I was pregnant."
Prenatal monitoring
In the months that followed, Whipple had regularly scheduled prenatal appointments, learning about the baby's growth and what to expect when it was time for the baby to be delivered. During her appointment in December 2015 with Jana Brand, a certified nurse practitioner in Red Wing, Whipple's blood pressure was quite high. Brand sent Whipple to the hospital to be monitored by Dr. Kathryn Gruenwald, M.D.. After being closely monitored, it was determined that although Whipple's blood pressure was higher than normal, her numbers weren't high enough to be considered a risk factor to her or to her unborn baby, and she was released from the hospital.
During her next regular scheduled OB appointment, the decision was made to induce labor on Jan. 4, 2016, putting Whipple at 37 weeks, to reduce further complications of gestational hypertension. The next day, Whipple woke up with an excruciating headache. She returned to the hospital and discovered her blood pressure was exceptionally elevated. She was diagnosed with pre-eclampsia, a serious complication characterized by high blood pressure and signs of damage to another organ system. Whipple was transported by ambulance to Mayo Clinic Hospital, Methodist Campus in Rochester, Minnesota. For specialized neonatal care, Mayo Clinic Health System locations can partner with Rochester to provide the appropriate level of care.
Upon her arrival, it was decided an induction, a procedure used to stimulate uterine contractions before labor begins on its own, would be scheduled for the next morning. After 28 hours of unsuccessful attempts to dilate the cervix with medication, Whipple felt exhausted but she didn't want to give up hope on having a vaginal delivery. Her medical team suggested an additional induction option which led to her water breaking. The team started her on pitocin, a natural hormone that causes the uterus to contract. Whipple's labor progressed, and the medical team moved her to the operating room, which was fully equipped and staffed for the delivery of a premature infant, an infant born before 37 weeks. Thirty minutes later, Whipple delivered a baby boy, weighing in at a healthy 5 lbs., 13 oz. Baby Weston had difficulty sucking, swallowing and breathing all at the same time, and he was jaundiced, so he stayed in the Intermediate Special Care Nursery to receive extra care. "Leaving him at the hospital was one of the hardest things I've ever done, but knowing he was in the hands of some of the world's top specialists helped reassure me that he was going to be just fine," says Whipple.
Bringing baby home
Less than two weeks later, Weston was strong enough as a newborn to come home. "We are so fortunate to have such an amazing health care organization in our backyard. Our experience was seamless — from the care we received in Red Wing to our transition to Rochester and our journey back to Red Wing," says Whipple. "Weston is doing amazingly well, and we can't imagine life without him."
Although it's probably too soon to even think about a second baby, Whipple notes, "Anything is possible."