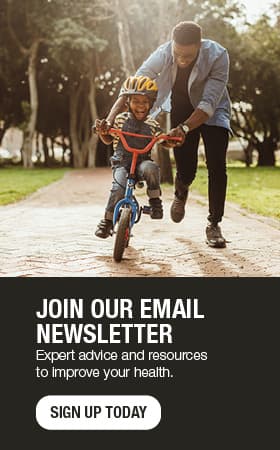 A new me: Teacher becomes student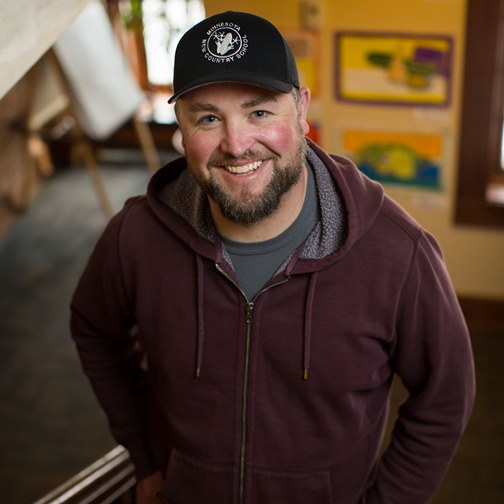 Submitted by Mayo Clinic staff
It's sometimes said that when the student is ready, the teacher will appear.
That was the case for Aaron Grimm. Grimm, a teacher himself, had noticed some changes in one of his colleagues at Minnesota New Country School in Henderson, Minnesota.
"He was calmer than he used to be," Grimm says. "He didn't seem stressed and was focusing on things that were important."
Grimm, a 39-year-old St. Peter, Minnesota, resident, liked what he saw in his colleague, who attributed the changes to an eight-week course called Living Life Mindfully: Mindfulness-Based Stress Reduction. The course, offered by Mayo Clinic Health System in Mankato, is a clinically proven, complementary medicine program that can reduce stress and promote overall health and well-being. Liz Power Hawkinson, a licensed independent clinical social worker, teaches the course, which includes instruction in yoga, meditation, mindful eating, mindful walking and a one-day retreat.
Grimm — as well as nine of his colleagues — decided to go back to school and registered for the course together.
"I felt like I needed something, but had no idea what," Grimm says. The class turned out to be just the something he was searching for, and Power Hawkinson was just the right teacher to appear.
"Liz was such a great role model," he says. "She is extremely patient and nonjudgmental. She practices what she preaches. There's an aura of calm around her."
At first, Grimm struggled with some of the exercises and homework assignments, which included mindfulness activities, like meditation.
"The homework was hard for me at first," he says. "I was doubtful and self-critical. But Liz encouraged me to be patient with myself and trust that if I kept practicing, it would get easier."
It did. Now, Grimm meditates every morning.
"I'm addicted to it," he says. "It helps me refocus and sort through stresses. It cleans my brain out and keeps me balanced."
There have been other benefits, as well. Grimm used to have problems sleeping, but those have gone away. He's given up Facebook and cut back on alcohol, two changes that have helped him be even more present in his own life.
Becoming more mindful also is helping him in his classroom. "This is the best year I've ever had teaching," he says.
Now, Grimm is sharing what he's learned with his students. In fact, all 200 students at Minnesota New Country School receive mindfulness training at least once a week. Grimm says he's noticed a difference in them, too.
"Kids are learning how to calm themselves," he says. "They're learning healthy timeout options. They're learning that it's OK to take care of themselves." That's a good lesson to learn at any age.