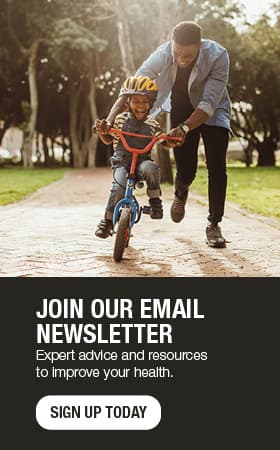 A new me: Learning to live well with chronic conditions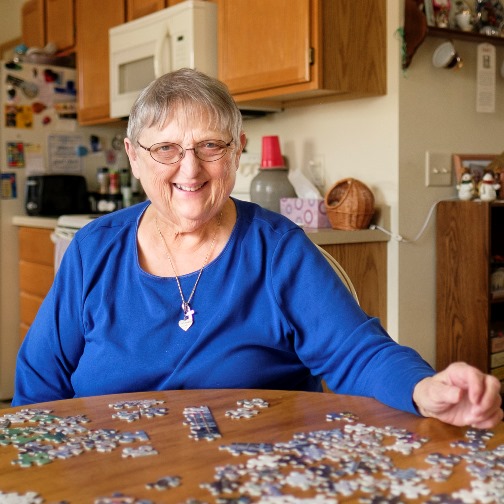 Living with a chronic condition can be a challenge. Just ask Barb Welch. She lives with two of them.
"I have diabetes and arthritis," Welch says. "I have a lot of aches and pains."
Over time, those aches and pains had taken a toll on the 71-year-old Menomonie, Wisconsin, resident's quality of life. She'd given up hobbies and says her 12-hour work weeks in a local gift shop felt more like 60.
"Some days, I wouldn't know how I was going to put one foot in front of the other," she says.
That changed two years ago after Welch enrolled in Living Well with Chronic Conditions, a free, six-week workshop offered by Mayo Clinic Health System in Eau Claire and Menomonie, Wisconsin. The program is open to people living with any chronic condition.
"People with different chronic conditions experience many of the same symptoms," says Joann Walker, a registered nurse who helps facilitate the program. "The tools we discuss can help anyone."
Walker and her co-facilitators provide evidence-based information to help manage common symptoms, such as sleep problems, stress, pain and fatigue. However, she says many of the best strategies come from the participants themselves.
"We do a lot of brainstorming to come up with solutions," Walker says. She believes the social aspect of the program is one of its strengths. "People really bond. By the third week, we're laughing and crying together."
Each week, participants create action plans with small, achievable goals to tackle. Welch's first action plan? Walk for 15 minutes a day, five days a week.
"The action plans set you up for success," she says.
The program also encourages participants to become self-advocates. Welch believes that particular lesson may have saved her life.
"I had a checkup scheduled, and when I got to the clinic, I learned that my doctor had been called away to deliver a baby," Welch says. Told she could reschedule with her own doctor or see a different provider that same day, Welch asked to see someone that day.
It was a good decision. Welch learned she had blocked arteries in her heart and needed four stents placed to treat the problem.
"I had no idea anything was wrong," she says. "I never would have asked to see someone that day if I hadn't taken the class and become an advocate for my own health."
Today, Welch is feeling better than she has in years. She's embraced many of the changes she first made during the class, including eating healthier foods, exercising and setting boundaries to help manage stress. And, she's resumed the hobbies, including scrapbooking and putting together jigsaw puzzles, that she'd given up because of arthritis pain and fatigue.
"I feel like I've been given a second chance," Welch says. "I want to make the most of it."
Living Well with Chronic Conditions is offered several times yearly. Search for a workshop near you.
Mindfulness has become popular as a way to manage stress and improve focus. Read about using mindfulness to cope with chronic pain.