Need to make an appointment?
Wound Care
If you suffer from severe or chronic wounds caused by diabetes, poor circulation or other problems, our Wound Care Services Team can help.
Wound Care Services is a department and partnership of health care providers from Mayo Clinic Health System who are specially trained in wound management. Your wounds have a better chance to heal when you're involved in a program of whole-body care.
The Wound Care Services Team provides care and treatment for the following wounds:
Ischemic ulcers
Venous insufficiency
Traumatic wounds
Surgical wounds
Postoperative flap and graft care
Most problem wounds respond to basic wound treatments, such as:
Topical wound medications
Specialized dressings
Debridement of non-viable or infected tissue
Off-weighting and pressure reduction
Ultrasound MIST therapy
Negative pressure wound therapy (wound vac)
Our whole-body approach to wound care healing includes:
Patient and caregiver counseling
Orthotics
Pressure relief mattresses
Prosthetics/Amputee clinic
Therapy services
The Wound Care Services Team includes:
Certified wound care nurses
Health care educators
Vascular care providers for vein and artery diseases
Physical Therapy provides treatment for different types of swelling. Complete decongestive therapy (CDT) is used to treat problems such as lipedema, lymphedema, phlebolymphedema, chronic venous insufficiency and post-traumatic edema. CDT treatments consist of:
Manual lymphatic drainage
Compression bandaging
Therapeutic exercises
Skin/Wound care
Garment fitting
Other Physical Therapy treatments may include:
Electrical stimulation
Ultrasound
Infrared
Visit the Physical Therapy pages for additional information.
Locations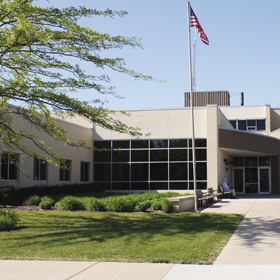 Hospital and Clinic
501 N. State St., Waseca, MN 56093
Clinic Hours:

Mon-Fri:

8:00 AM - 5:00 PM

Clinic hours subject to change on holidays.
Providers