Need to make an appointment?
Physical Therapy
Physical Therapy in Tomah, Wisconsin
Physical therapy helps patients of all ages who have been affected by disease, injury or age to:
Reduce pain
Improve or restore function and mobility
Reduce the need for long-term prescription medication use and surgery
Prevent reinjury
Maximize physical ability
Extend independent living
Physical therapists and physical therapist assistants see patients in the hospital and in the outpatient setting.
How it works
Your health care provider may refer you to physical therapy. Many insurance companies will allow you to seek physical therapy without a referral. During your initial visit, you will discuss your goals for therapy, and the therapist will assess your movement, muscle strength and endurance, ambulation, balance and performance of daily living activities.
After the thorough evaluation, your physical therapist will work with you to develop an individualized treatment and exercise plan. For the best healing, take an active role in your recovery by learning how to prevent reinjury and manage your symptoms and pain.
Your therapy team will provide treatment including therapeutic exercise, training in activities of daily living and patient and family education. They will work with other specialists, if needed, to offer care best for you and will quickly help you restore optimal health.
Part of your road to recovery may require using an assistive device, such as a cane or walker. Your therapy team will help you identify and get the device best for you.
Care for a variety of issues
Physical therapists can provide rehabilitation and treatment for a variety of health issues, including:
Amputation
Back pain
Fall prevention
Joint sprains/strains
Neck pain and headache
Neurologic dysfunctions such as multiple sclerosis, spinal cord injury, stroke, traumatic brain injury and Parkinson's disease
Pregnancy and back pain
Work-related injury
Locations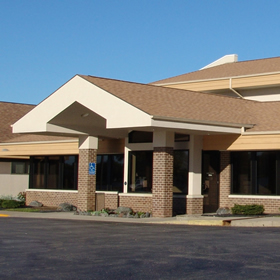 Clinic
325 Butts Ave., Tomah, WI 54660
Physical Therapy:

Open weekdays, call us to schedule an appointment.
Providers
Related Upcoming Classes and Events View More
Chronic Pain Exercise Group