Need to make an appointment?
Obstetrics & Gynecology (OB-GYN)
Is there a baby in your future?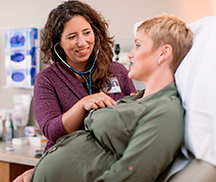 If you are ready to start or grow your family, we are here to help. Our team of experts provides exactly the care you need — from pre-pregnancy planning to delivery and postpartum care. When it comes to pregnancy, thinking ahead can give you and your baby the best possible beginning.
Learn more about:
Women who receive care at Mayo Clinic Health System in Prairie du Chien often deliver at Crossing Rivers. Learn more about the birth center.
Related Upcoming Classes and Events View More