Need to make an appointment?
Family Medicine
Family Medicine in Mondovi
Specially trained in all aspects of family medicine, our physicians, physician assistants and nurse practitioners in Mondovi, Wisconsin, provide you with personalized care and develop relationships with all members of your family that will last a lifetime. Whether you require specialized treatment for a health condition, or if it is time for your physical or a well-baby check, our providers will work with you to determine the best treatment plan and establish a wellness strategy to help you stay healthy.
To deliver better care with improved experiences and outcomes in a way that reduces health care costs, we are bringing care teams together to collaborate on your care. Your primary care provider will guide your care team. Learn more about team-based care.
When the need for specialized care arises, our providers are experts at matching you and your family with specialized care. They will assist with coordinating care to ensure all your health care needs are met.
Family Medicine services include:
Behavioral health — depression, stress, anxiety screening, treatment
Care for minor illnesses and injuries
Chronic disease management
Dermatology — acne, moles, warts
Family planning services
Immunizations
Infant and children care
Internal medicine
Men's health
Minor surgeries
Physicals for annual care, sports, school or employment
Preventive screenings
Weight management
Women's health and obstetrics
Workers' compensation
Parenting tips and resources
Health tips for all stages of your child's life
Illness and Immunizations
Nutrition
Kids often want to just stick to eating their same favorite foods. But, often, those aren't the healthiest for them, and some variety would do them good. Learn how getting kids in the kitchen can also get them to try new things by watching this video:
Videos
Just for fun
Locations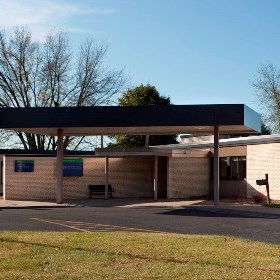 Clinic
700 Buffalo St., Mondovi, WI 54755
Hours:

Mon-Fri:

8:00 AM - 4:30 PM
Related Upcoming Classes and Events View More
7 Tips to Keeping Your Family Healthy