Need to make an appointment?
Oncology (Cancer)
Cold Cap Therapy in Mankato, Minnesota
Chemotherapy works by killing rapidly dividing cells, including cancer cells. But chemotherapy can't tell the difference between cancer cells and other normal cells that also divide quickly, such as those in hair follicles. When chemotherapy attacks the hair follicles, it causes the hair to fall out.
In some cases, chemotherapy may only lead to thinning hair. In others, it makes all of a person's hair fall out. For example, studies have shown that most of the chemotherapy drugs used to treat breast cancer cause almost total hair loss in most patients.
While losing your hair may sound like a small price to pay for preventing cancer from coming back, it's a side effect that's often hard to take. Not only can losing your hair be tough on your self-image, it's also a vivid and constant reminder of a cancer diagnosis.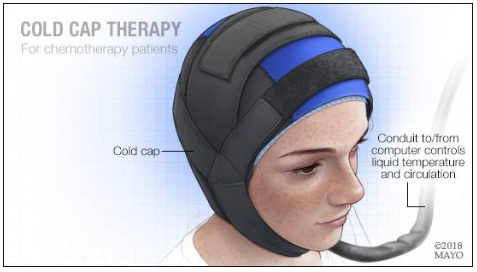 The idea of cooling the scalp to prevent hair loss has been around for some time. When cooled, the blood vessels in the scalp constrict, reducing blood flow to the hair follicles. That means less chemotherapy medication can get into the hair follicle cells. The cold also makes those cells less active, so chemotherapy drugs don't target them as quickly.
Read more about scalp cooling therapy.
Scalp cooling therapy preserves Kristin Ferguson's hair — and her positive attitude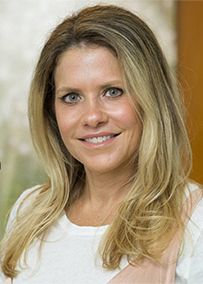 Diagnosed with breast cancer, Kristin needed chemotherapy after a mastectomy. Uneasy about losing her hair, she was relieved to be offered a way to keep her long locks intact with scalp cooling therapy.
It was during a March 2016 visit to the hair salon that Kristin Ferguson first heard about scalp cooling therapy. She was admiring another customer's hair and was shocked to learn the woman had been treated with chemotherapy for breast cancer. Many patients lose their hair during treatment, but this woman had worn a special cap that prevented the chemotherapy medication from reaching her hair follicles.