Need to make an appointment?
Neurology
Neurology
Mayo Clinic Health System in La Crosse provides neurology care for patients of all ages. Our local team of neurology experts specializes in the identification and treatment of conditions that impact your nervous system, including the brain and spinal cord. They also collaborate with a team of specialists in other areas to determine the best and most appropriate treatment option for your individual needs.
Common conditions that may require you to see a neuroscience provider include:
Our team of experts collaborate to provide you whole-person care. We take the time to listen to you, answer your questions and develop a comprehensive care plan that best meets your individual needs.
---
MS (Multiple Sclerosis) Center
The MS Center provides the most current full service care with treatments and therapies tailored to the affects of the disease in addition to the support and education that is needed for MS patients and their families.

Certified Stroke Center
Mayo Clinic Health System in La Crosse is a certified Primary Stroke Center by The Joint Commission. This means we have staff, guidelines and resources in place to quickly and correctly treat stroke patients.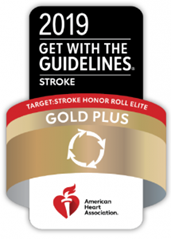 Get with the Guidelines Award
The American Heart Association and American Stroke Association has awarded Mayo Clinic Health System in La Crosse with the 2019 Get With The Guidelines-Stroke Gold Plus Achievement Award for its continued success in using the Get With The Guidelines-Stroke and Target: Stroke program. The award recognizes applying the most up-to-date evidence-based treatment guidelines to improve patient care and outcomes in the community you serve.
Locations
Clinic
800 West Ave. S., La Crosse, WI 54601
Hours:

Mon-Fri:

8:00 AM - 5:00 PM
Providers