Our Locations
With locations across the Midwest, you have the ability to receive Mayo Clinic care close to home.
Need to make an appointment?
Nephrology & Hypertension Services in La Crosse
If you or someone you care about has chronic kidney disease or needs kidney transplantation, you want to be assured that you are receiving the highest quality comprehensive care and the latest treatment options. Our partnership with Mayo Clinic in Rochester offers this reassurance by blending the long-standing heritage of compassionate community-based care with a world-renowned medical practice.
Nephrology (kidney) services include:
Outpatient consultation for the entire spectrum of kidney diseases
Hypertension Clinic
Transplant Clinic
Fluid and electrolyte abnormalities
Polycystic kidney disease
Inpatient dialysis
Outpatient dialysis
Cardio-renal syndrome clinic Coulee Region Transplant Support Group (an independent entity supported by the Department of Nephrology)
Kidney biopsies, renal angiogram, tunneled dialysis catheter insertion and removal.
We offer outpatient consultation for the entire spectrum of kidney diseases, including:
Chronic kidney diseases
Kidney stones
Acute kidney failure
Chronic glomerulonephritis and vasculitis
Management of chronic disease complications including anemia treatment, bone disease, hyperparathyroidism, hypertension and others.
Hypertension Clinic
We provide secondary hypertension evaluation and management, treatment for renal vascular hypertension (when kidney artery narrows and leads to high blood pressure) and when patients have difficulty controlling their high blood pressure.
Transplant Clinic
In close collaboration with Transplant Center at Mayo Clinic we are able to offer all pre-transplant evaluation locally by a Nephrologist who is also an active member of the Mayo Clinic Post-Transplant Committee. Most of the workup is done locally, which helps in the smooth transition of care from pre-transplant chronic kidney disease to post-transplant state. Once the kidney/pancreas transplant is done, then the patients follow up locally without the need for frequent visits to Mayo Clinic. All of the long-term transplant care is done locally based on the exact same protocols as at Mayo Clinic.
Fluid and electrolyte abnormalities
We help manage and treat hyponatremia, hyperkalemia, renal tubular acidosis, hypercalcemia and other disorders including workup of diabetes insipidus, polyuria, etc.
Polycystic kidney disease
We work closely with world renowned physicians and investigators at Mayo Clinic, Rochester to provide cutting edge care for Polycystic Kidney Disease.
Outpatient dialysis services in Onalaska
We offer all modalities of dialysis to patients with end-stage kidney diseases (ESRD). This includes in-center hemodialysis, peritoneal dialysis and home hemodialysis. Mayo Clinic Dialysis located at the Onalaska clinic is a state-of-the-art new facility with 18 chairs providing the highest quality of in-center hemodialysis six days a week. We are also accepting transient patients after medical clearance with the medical director. Call the dialysis Unit between 9 a.m. and 3 p.m. at 608-392-5011 for information or if you have questions.
The Nephrology team
Our Nephrology specialist include a nephrologist, physician assistant, nurses, nurse educator, dietitian, social worker, vascular access surgeons, radiologist and technicians. We consider patients as vital members of the team.
Nephrology is located on the second floor of the La Crosse Campus Clinic Building
Coulee Region Transplant Support Group
This group is an independent body that operates with the assistance of local business sponsors and support from our Nephrology Department and the Franciscan Healthcare Foundation. We meet and socialize with transplant recipients or patients waiting for transplantation. The group meets the first Tuesday of the month in the lower level conference room at the Onalaska clinic. There is no fee to join and you can attend anytime.
Some of the benefits that the members enjoy include:
Guest lectures from invited speakers to discuss transplant-related issues.
Annual summer picnic with door prizes and lots of fun.
Variety of events through
out the year to raise awareness about organ transplantation.
Locations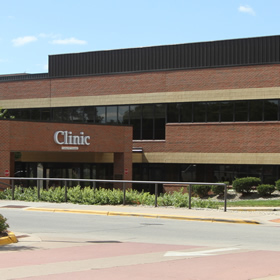 Clinic
800 West Ave. S., La Crosse, WI 54601
Hours:

Mon-Fri:

8:00 AM - 5:00 PM