Need to make an appointment?
Social Work and Case Management
The health professionals in the Social Work and Case Management departments are dedicated to assisting you with your emotional, medical, financial and behavioral health needs. The registered nurse case managers and social workers have extensive experience in helping to determine patients' needs during and after their hospital stays, as well as offering a thorough knowledge of available resources within the community and how to connect with them.
Call 715-838-3139 if you have questions or need assistance.
Some of the things the case managers and social workers assist with include:
Support
Support and encourage patients and families
Provide support and education for families during crisis and end-of-life situations
Listen to your concerns find ways to meet your needs
Resources and Coordination of Services
Assist you with completing advance directives
Provide you with transitional care unit, nursing home and other types of post-hospital care resources
Be a resource for new families and newborns
Provide information on senior dining and programs, such as Meals on Wheels
Provide education to patients and families
Arrange interpreter and translator services
Arrange home health and hospice care
Help you arrange transportation
Facilitate patient care conferences with your health care team
Explore ways to help you manage your health care needs
Financial
Provide information on Medicare and other public benefits
Provide your insurance company with the information needed to pay your bill
Provide information on free medical and dental clinics and charity care
Most of all, we are here to be an advocate for you during your hospital stay and throughout your recovery so you can concentrate on getting — and staying — well.
Locations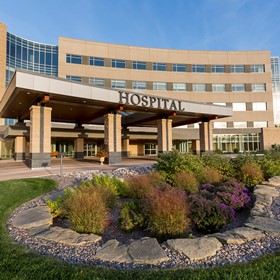 Hospital
1221 Whipple St., Eau Claire, WI 54703
Hours:

Mon-Fri:

8:00 AM - 5:15 PM