Be seen by our
brain, nerve and spine experts.
Need to make an appointment?
Spine & Neurological Surgery
Spinal Stenosis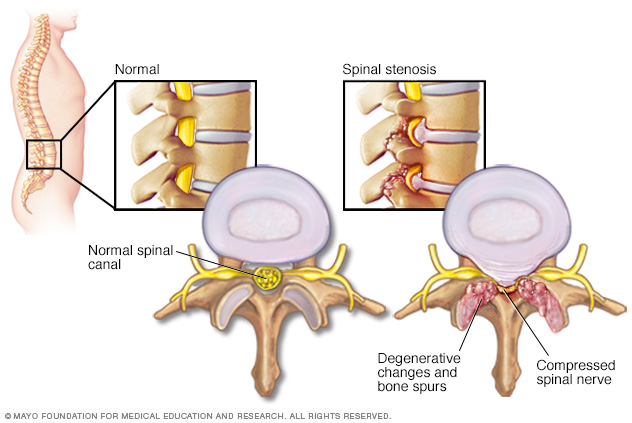 Spinal stenosis is a narrowing of the spaces within your spine, which can put pressure on the nerves that travel through the spine. Spinal stenosis occurs most often in the lower back and neck.
Some people with spinal stenosis may not have symptoms. Others may experience pain, tingling, numbness and muscle weakness. Symptoms can worsen over time.
Spinal stenosis is most commonly caused by wear-and-tear changes in the spine related to osteoarthritis. In severe cases of spinal stenosis, surgery may be recommended to create additional space for the spinal cord or nerves.
LAMINECTOMY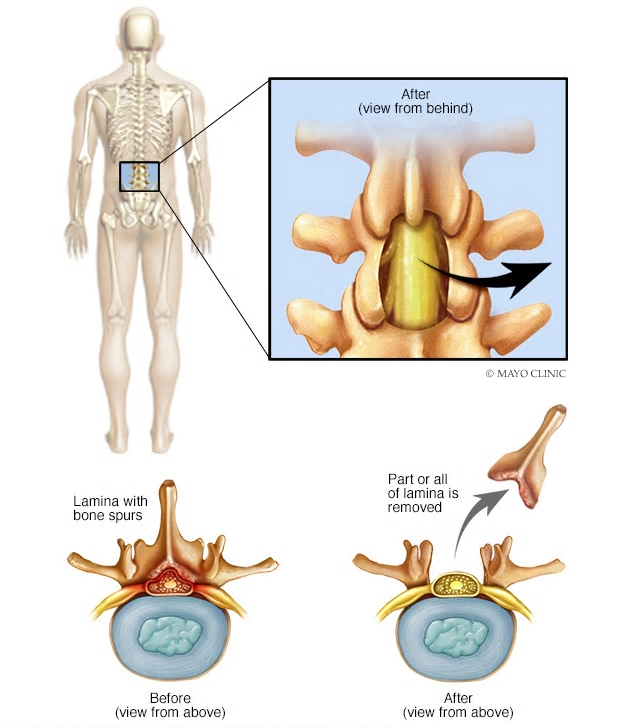 In severe cases of spinal stenosis, doctors may recommend a laminectomy, which is surgery that creates space by removing the lamina — the back part of a vertebra that covers your spinal canal. Also known as decompression surgery, laminectomy enlarges your spinal canal to relieve pressure on the spinal cord or nerves.
This pressure most commonly caused is by bony overgrowths within the spinal canal, which can occur if you have arthritis in your spine. These overgrowths sometimes are referred to as bone spurs, but they're a normal side effect of the aging process in some people.
Some patients are able to have a same-day laminectomy, which means they do not need to stay in the hospital following surgery and are able to go home to recover. The procedure is performed using minimally invasive techniques resulting in smaller incisions, lower risk of infection and, for many people, a quicker recovery.