Innovative pregnancy care
Need to make an appointment?
Prenatal Care
Prenatal Care in Decorah
If you are ready to start or grow your family, Mayo Clinic Health System is here to help. Obstetrics providers offer exactly the care you need — including pre-pregnancy planning and prenatal care. When it comes to pregnancy, thinking ahead can give you and your baby the best possible beginning.
Physicians, midwives, nurse practitioners and physician assistants from the OB-GYN and Family Medicine teams provide prenatal care. Provider types vary by location. Learn more about each type of provider. See who provides prenatal care in your community.
Gynecologic services
If you have female health concerns, our OB-GYN team can help. They provide surgical and nonsurgical care for women in all stages of life, from adolescence to pregnancy to menopause and beyond. They see patients in person and virtually. Visit OB-GYN to learn more.
Related Upcoming Classes and Events View More
Beyond Birth
Red Wing, MN
Breastfeeding Education — Evening
Eau Claire, WI
Nursing Moms Network
Eau Claire, WI
Locations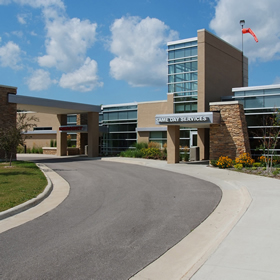 Hospital and Clinic
901 Montgomery St., Decorah, IA 52101
Clinic Hours:

Mon-Fri:

7:00 AM - 5:00 PM