Specialty care
made personal.
Need to make an appointment?
Gastroenterology & Hepatology (Digestive Care)
Gallstones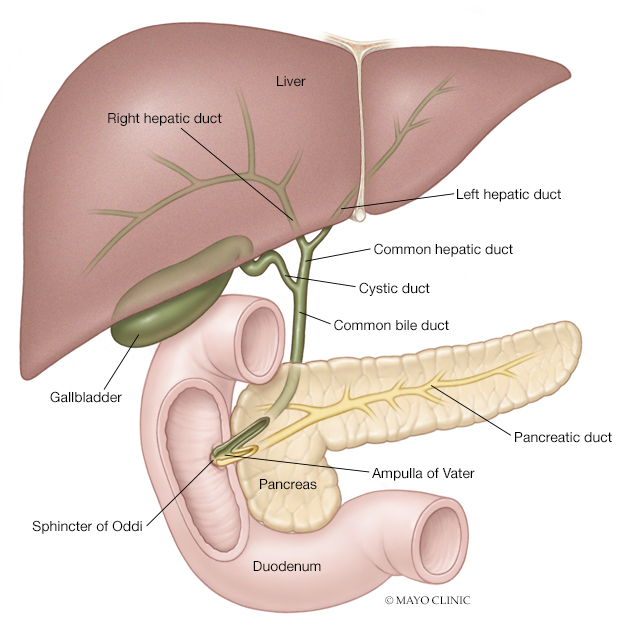 Your gallbladder is a small, pear-shaped organ on the right side of your abdomen, just beneath your liver. The gallbladder holds a digestive fluid called bile that's released into your small intestine. Some patients develop stones within the gallbladder called gallstones. They range in size from as small as a grain of sand to as large as a golf ball. Some people develop just one gallstone, while others develop many. It is not clear what causes gallstones to form.
Gallstones may cause no symptoms.
If a gallstone lodges in a duct and causes a blockage, this may result in:
Sudden and rapidly intensifying pain in the upper right portion or the center of your abdomen, just below your breastbone
Back pain between your shoulder blades
Pain in your right shoulder
Nausea or vomiting
Prevention
You can reduce your risk of gallstones if you:
Eat more high-fiber foods.
Include more fiber-rich foods in your diet, such as fruits, vegetables and whole grains.
Maintain a healthy weight.
Obesity and being overweight increase the risk of gallstones. Work to achieve a healthy weight by reducing the number of calories you eat and increasing the amount of physical activity you get. If you need to lose weight, go slow; rapid weight loss can increase the risk of gallstones. Aim to lose 1 or 2 pounds (about 0.5 to 1 kilogram) a week. Once you achieve a healthy weight, work to maintain that weight by continuing your healthy diet and continuing to exercise.
Treatment
Most people with gallstones that don't cause symptoms will never need treatment. If symptoms develop, your doctor will determine if treatment for gallstones is indicated based the results of diagnostic testing.
Treatment options for gallstones include:
Surgery to remove the gallbladder (cholecystectomy)
Your doctor may recommend surgery to remove your gallbladder, since gallstones frequently recur. This is the treatment of choice for most patients. Once your gallbladder is removed, bile flows directly from your liver into your small intestine, rather than being stored in your gallbladder. You don't need your gallbladder to live, and gallbladder removal doesn't affect your ability to digest food, but it can cause diarrhea, which is usually temporary. Gallbladder surgery can be performed laparoscopically for less pain and scarring, and quicker recovery time.
Gallbladder drainage
This is recommended only in patients who are in poor overall condition and at high risk for surgery.