Hospice Care in Austin
Hospice offers comfort and care to you and those you love by providing exceptional treatment and support in the final stages of life.
This comprehensive service in Austin, Minnesota, offers physical, emotional and spiritual care in the familiar setting of your home — whether it's a private residence, group home, assisted living or skilled nursing home. Hospice provides care for the patient and family, which includes pain and symptom management for the patient through traditional medicine and music therapy, support services and bereavement and counseling support for the family.
If you or a family member are faced with a condition that medical treatment can't cure, hospice can help you navigate the challenges that come with a serious illness. You'll have access to a team of integrated health care professionals and volunteers that allow you to experience compassion and dignity at the end of life.
We are licensed by the state of Minnesota, Medicare-certified and accredited by The Joint Commission.
Professionals from Mayo Clinic provide this service at this location.
If you're not sure if hospice is right for you and your family, this brief questionnaire can help.
Have you or your loved one:
Been hospitalized or gone to the emergency room several times in the past six months?
Been making more frequent phone calls to your health care provider?
Started taking medication to lessen physical pain?
Started spending most of the day in a chair or bed?
Fallen several times over the past six months?
Started needing help from others with:

Bathing
Dressing
Eating
Getting out of bed
Walking

Started feeling weaker or more tired?
Experienced weight loss making clothes noticeably looser?
Noticed shortness of breath, even while resting?
Been told by a health care provider that life expectancy is limited?
If any of these apply, there's a good chance that hospice care is the right answer. Requesting services can be made by the person needing hospice services, family, health care provider, clergy or social service agencies.
How you can help
Volunteer
There are many ways to offer support as a hospice volunteer, including:
Play cards.
Address envelopes.
Make a speech.
Listen to cherished memories.
Make a meal.
Volunteer training and opportunities are available in patient and family bereavement, clerical support and fundraising projects. Orientation and training are provided. Call 507-377-6393 if you're interested in becoming a volunteer.
Memorials
Any gift can be made in memory of a loved one and is a meaningful way to say thank you. Memorial gifts are accepted by Mayo Clinic and can be designated to a specific hospice care location of your choice. When making your gift, please include a note that indicates the gift is to support hospice care, the specific hospice care location to receive the gift, and the name of the person you wish to honor, if desired. If you would like someone to be notified of the gift, such as a family member, please provide that person's name and mailing address. Mayo Clinic will send a notification of your memorial gift. The gift amount is not disclosed.
Make checks payable to Mayo Clinic and mail to:
Mayo Clinic
Department of Development
200 First St. SW
Rochester, MN 55905
Your gift is processed at Mayo Clinic, and the entirety of your gift goes to your designation at the site you specified. Gifts also may be made online at philanthropy.mayoclinic.org. For questions, contact the Department of Development at 1-855-892-8129 or development@mayo.edu.
Learn more about hospice and palliative care.
Locations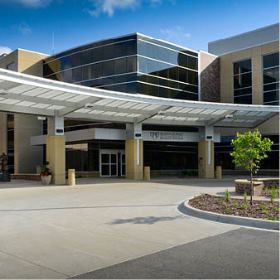 West Building
101 14th St. NW, Austin, MN 55912
Hospice Hours:

Mon-Fri:

8:00 AM - 4:30 PM
Related Upcoming Classes and Events View More