Need to make an appointment?
Otorhinolaryngology (Ear, Nose and Throat)
Otorhinolaryngology
Dizziness and vertigo, nose disorders, ear infections, head and neck cancer — diagnosing and treating these and related conditions is how an otorhinolaryngologist, or Ear, Nose and Throat (ENT), provider can help you.
Specializing in disorders that affect the ears, nose and throat, and related structures of the head and neck, our ENT experts deliver personalized care to patients of all ages. And local providers have the support of Mayo Clinic ENT professionals to assist with complex situations. We're bringing the right ENT care to you in a place that's close to home.
Locations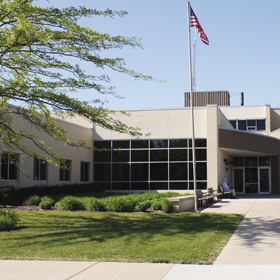 Hospital and Clinic
501 N. State St., Waseca, MN 56093
Clinic Hours:

Mon-Fri:

8:00 AM - 5:00 PM

Clinic hours subject to change on holidays.
Providers