Transform your life.
The benefits of weight-loss surgery
Need to make an appointment?
Bariatric Surgery Support in Sparta
If you've had bariatric surgery at our La Crosse, Wisconsin, location, exercise physiology services are available closer to home in Sparta. Our exercise physiologist will develop a personalized exercise program which considers your history with exercise, physical limitations and available resources for exercising. You'll learn the three core components of fitness: cardiovascular exercise, strength training and stretching.
Exercise programming is an important part of the bariatric surgery process. Exercise provides a multitude of benefits, including calorie burning action, and a decrease in cardiac risk factors, such as hypertension and diabetes. It also been shown to reduce anxiety. These benefits all contribute to increasing the likelihood for successful surgery and better maintained long-term weight loss.
Visit our Bariatric Surgery page in La Crosse to learn if weight-loss surgery is right for you, what you can expect, and get nutrition information and recipes.
Have questions? Email our team at LABariatrics@mayo.edu.
Locations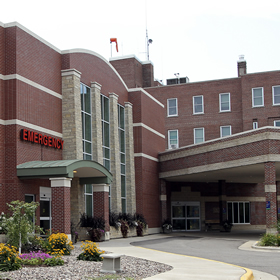 Hospital and Clinic
310 W. Main St., Sparta, WI 54656
Hours:

Hours and days vary. Call for schedule.
Providers
Related Upcoming Classes and Events View More