Need to make an appointment?
The BirthPlace
Preparing for your little miracle
Attend our in-person childbirth education classes, or sign up for an interactive online course.
The BirthPlace
We know the birth of your baby is special for you and your family. The BirthPlace at Mayo Clinic Health System in Red Wing provides exactly the care you and your family needs — from low- to high-risk pregnancies during labor to delivery and postpartum care.
Your primary care provider collaborates with a multidisciplinary team of experts to ensure you and your baby are getting care from head to toe. Your team may include:
Your infant's physician
Social services
Dietary services
Chaplain services
The BirthPlace team takes the time to listen to you and answer questions about nutrition, baby care, infant massage, breast-feeding, car seat safety and much more.
We invite you to visit The BirthPlace — call 651-267-5000 to schedule your personal tour.
Or take an online tour below.
Locations
Hospital and Clinic
701 Hewitt Blvd., Red Wing, MN 55066
Providers
4 Providers found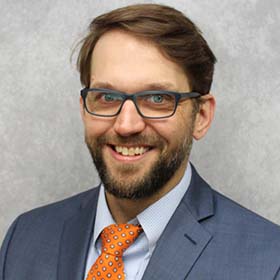 Randy Foss, M.D.
Birthing Centers, Family Medicine, Hospital Medicine, Women's Health
Related Upcoming Classes and Events View More