Need to make an appointment?
Nephrology (Kidneys) Services in Menomonie
If you or someone you care about has chronic kidney disease or needs a kidney transplant, you want to know you're receiving the highest-quality comprehensive care and latest treatment options in Menomonie, Wisconsin. Our partnership with Mayo Clinic in Rochester offers reassurance by blending the long-standing heritage of compassionate community-based care with a world-renowned medical practice.
Find out more about our nephrology services:
Conditions and consultations
Our nephrologist and specialists provide consultations for a wide range of kidney conditions.
Conditions we treat include:
Chronic kidney diseases
Kidney stones
Acute kidney failure
Chronic glomerulonephritis and vasculitis
Chronic disease complications, including anemia treatment, bone disease, hyperparathyroidism, hypertension and others
Fluid and electrolyte abnormalities, including hyponatremia, hyperkalemia, renal tubular acidosis, hypercalcemia and other disorders
Polycystic kidney disease
Transplant pre-evaluation and aftercare
Diagnosis and treatments
We specialize in diagnosis and treatment of conditions affecting your kidneys and develop a personalized treatment plan that's right for you.
In addition to management of your kidney disease or injury, specialized treatments we provide include:
Hypertension clinic
We provide secondary hypertension evaluation and management, treatment for renal vascular hypertension — when kidney artery narrows and leads to high blood pressure — and when patients have difficulty controlling their high blood pressure.
Transplant clinic
In close collaboration with the Transplant Center at Mayo Clinic in Rochester, we offer local pretransplant evaluation by a nephrologist who is an active member of the Mayo Clinic Posttransplant Committee. Local evaluation aids in smooth transition of care from pretransplant chronic kidney disease to posttransplant state. Once the kidney and pancreas transplant is complete, patients follow up locally. All long-term transplant care also is offered locally.
Outpatient dialysis services
We offer several options for dialysis to patients with end-stage kidney diseases and acute kidney injury. This includes home peritoneal dialysis and in-center hemodialysis. Mayo Clinic Dialysis, located across the road from our hospital and clinic, is a 24-chair facility providing the highest-quality, in-center hemodialysis three days a week. Call the dialysis unit from 8 a.m. to 5 p.m. at 715-232-7272 for information or if you have questions.
Referrals
You can make an appointment without a referral from your provider — simply call the appointment number.
If you're a provider, you can refer patients to Nephrology online, by phone or by fax. We value the opportunity to collaborate with you on a treatment plan.
Nephrology specialists
Our experienced team of kidney specialists collaborate to deliver a seamless experience — from diagnosis to treatment and recovery.
Our specialists include:
A nephrologist
Nurses
A nurse education specialist
A dietitian
A social worker
Vascular access surgeons
A radiologist
Technicians
We also consider patients as vital members of the team.
Locations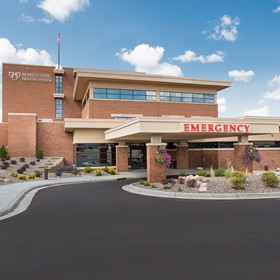 Hospital and Clinic
2321 Stout Road, Menomonie, WI 54751
Hours:

Tue:

8:00 AM - 4:00 PM

Thu:

8:00 AM - 4:00 PM
Providers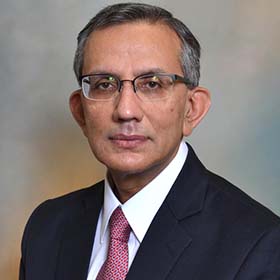 Suhail Shuja, M.D.
Nephrology (Kidneys)