Need to make an appointment?
Pain Medicine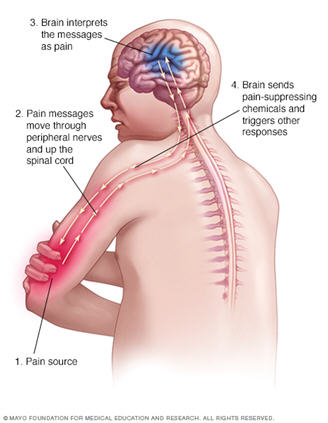 If you suffer from chronic pain due to conditions such as degeneration of the spine, a ruptured disc or cancer, we are here to help. Our team of experts from a variety of specialties work together to make sure we're meeting all of your needs — addressing not only your condition, but also the pain you are experiencing.
We offer a wide range of advanced therapies to address complex pain, including drug treatment, pain rehabilitation and management, injection therapies and implants. Our goal is to provide treatment that will:
Reduce or eliminate your pain
Increase your stamina and strength to improve functionality
Improve your sleep, work, leisure activities and overall quality of life
We treat your pain resulting from a variety of conditions, including:
Call us at the number below to schedule an appointment.
Locations
Campus parking and construction map
Hospital and Clinic
1025 Marsh St., Mankato, MN 56001
Clinic Hours:

Mon-Fri:

7:30 AM - 5:00 PM

Clinic hours subject to change on holidays.
Providers