Need to make an appointment?
Orthopedic Surgery
Online Appointment Request
Orthopedic Surgery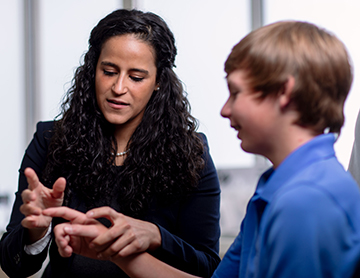 The right care can make a difference between an injury that heals and one that becomes a lifelong, daily reminder. Our orthopedic surgeons use the latest techniques and advanced technology to provide personalized solutions — supporting you on your journey from affliction to active life.
If you're in need of diagnosis and treatment for disorders or injuries of your bones, joints, ligaments, tendons, muscles or nerves — you've come to the right place. We'll work with you to determine what care plan or procedure best addresses your individual situation. You'll then receive high-quality, compassionate care so that you can get back to the activities you enjoy most.
Find out about our orthopedic services by clicking on the links on this page, requesting an appointment online or calling us at the number below. Talk with your insurance provider to find out what procedures may be covered.
Watch Eric's Total Knee Replacement Story
Locations
Campus parking map
Hospital and Clinic
1025 Marsh St., Mankato, MN 56001
Clinic Hours:

Mon-Fri:

7:30 AM - 5:00 PM

Clinic hours subject to change on holidays.
Related Upcoming Classes and Events View More
Knee and Hip Replacement Pre-Operation Information Session - CANCELLED
Mankato, MN