Intensive Care (Critical Care)
Intensive Care (Critical Care)
If you're seriously ill or injured and admitted to our Intensive Care Unit (ICU), you'll receive high-level care, 24 hours a day.
Our intensivists and specially trained staff deliver expert care for patients with cardiac, surgical, neurosurgical, trauma and other critical medical needs. In addition, as part of our Enhanced Critical Care Program, highly skilled critical care physicians and nurses at Mayo Clinic in Rochester, Minnesota, monitor patients remotely.
What is an intensivist?
An intensivist is a provider who specializes in caring for you while you're in the Intensive Care Unit. Intensivists work together to establish and implement a personalized plan to provide the exact care you need for a fast and efficient recovery.
What are the benefits of being cared for by an intensivist?
Intensivists are specially trained to care for critically ill patients.
Intensivists are easily accessible in emergencies or when questions arise.
Intensivists are familiar with our hospital processes and procedures. This allows them to conveniently order tests, consult other specialists and adjust treatments.
Locations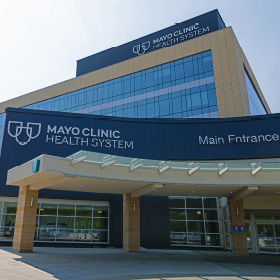 Campus Map (PDF)
Hospital and Clinic
1025 Marsh St., Mankato, MN 56001
Emergency Department Hours:

Open 24 hours
Providers