Need to contact us?
Hospital and Clinic

Eastridge Clinic
Breast Self-Exam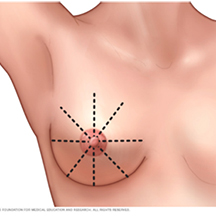 To perform a breast self-exam for breast awareness, use a methodical approach that ensures you cover your entire breast. For instance, imagine that your breasts are divided into equal wedges, like pieces of a pie, and sweep your fingers along each piece in toward your nipple. Learn more. 
What You Should Know about Breast Reconstruction
Breast Care
Breast cancer is the second most common cancer diagnosed in women in the United States. In fact, one in eight U.S. women will be diagnosed with breast cancer in their lifetime. That's why education, screening and state-of-the-art breast cancer treatment is so important. Mayo Clinic Health System is committed to partnering with you on your breast care journey and providing the best breast care available.
Breast cancer prevention and screening
All of your breast care is provided in one convenient location — The Women's Imaging Center. Services include modern screening and diagnostic mammography, breast biopsy and diagnostic ultrasound. With everything in one location, our experts are able to work more efficiently and effectively.
After you check in at the Women's Imaging Center, one of our team members will escort you to the mammography waiting room, which includes a private changing station and heated, plush robes. When you're mammogram is complete, you can head home, and a staff member will call you with your results.
If the radiologist detects something abnormal in your mammogram, a breast cancer care coordinator will partner with you through the rest of the journey. We can complete a second exam or a biopsy can be done. Once our team completes the pathology (lab work) for the biopsy, a surgeon can meet with you within a short period of time. Having a partner to guide you and answer your questions, in addition to follow-up testing, reduces anxiety and typically leads to better outcomes.
Breast cancer care — a program dedicated to you

After being diagnosed with breast cancer, you probably have a lot of questions. You deserve to have those questions answered in a timely manner and to understand and participate in your care plan. That's why we've created a specialized breast cancer care program to ensure you and your family know what's coming next and how we can treat your cancer together. Learn about our breast cancer care program here.
Locations
Campus parking map
Hospital and Clinic
1025 Marsh St., Mankato, MN 56001
Hours:

Mon-Fri:

8:00 AM - 5:00 PM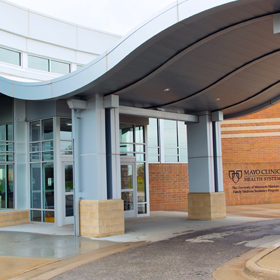 Eastridge Clinic
101 Martin Luther King Jr. Drive, Mankato, MN 56001
Clinic Hours:

Mon-Fri:

8:00 AM - 5:00 PM

Clinic hours subject to change on holidays.
Related Upcoming Classes and Events View More
Breastfeeding: First Year of Life
Mankato, MN