Expert hearing & balance care
Need to make an appointment?
Audiology (Hearing)
Audiology in La Crosse
More than 28 million Americans have some type of hearing problem. If you think you're experiencing hearing difficulties, your first step in treatment is a hearing evaluation by our Audiology team in La Crosse. We have licensed and board-certified audiologists, technicians licensed as hearing instrument specialists and support staff who are dedicated to providing high-quality patient and family-centered hearing and balance related services to patients of all ages.
We provide a broad range of audiology services including, but not limited to:
Comprehensive behavioral and electrophysiological hearing/audiological evaluations
Hearing aid/assistive listening device evaluation
Hearing aid/assistive listening device fitting
Aural rehabilitation
Auditory processing evaluations
Bone anchored hearing appliance (BAHA) evaluation and fitting
Multidisciplinary vestibular evaluation and management
Tinnitus assessment and management
Evaluation and fitting of custom earplugs for musicians, hunters/shooters, noise, as well as swimming
Outreach services are available at our other locations in Arcadia, Onalaska, Prairie du Chien, Sparta and Tomah.
View our Q&A regarding hearing loss, or review these other resources on hearing:
Locations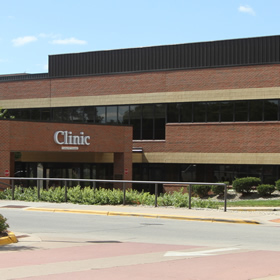 Clinic
800 West Ave. S., La Crosse, WI 54601
Audiology Hours:

Mon-Fri:

8:00 AM - 5:00 PM
Providers