Grief Support
Offering support can make a world of difference to people mourning the loss of a loved one. Because each of us experiences grief in our own unique way, we offer bereavement services that are designed to help meet your individual needs and those of your family. Anyone in the Eau Claire, Wisconsin, community who has experienced the death of a loved one is welcome to participate in our bereavement programs.
We offer several support groups to help you and your family deal with grief:
Common Bonds For Those Who Are Widowed
These virtual monthly groups are open for both widows and widowers whose spouse or significant other has died. Men and women meet separately. Participants come together for conversation, camaraderie and support. Registration is required.
Holiday Drop-in Grief Support
This virtual grief support session is open to adults who have experienced the death of a loved one to find added support during the holiday season.
The Nature of Grief
This virtual series is for adults to explore grief as a natural process, allowing them to learn about the grief process and share experiences with others who are also grieving the death of a loved one.
Discussion topics include:
Common reactions to grief
Remembering special memories
Healthy ways of coping
Adjusting to new roles in life
Defining what normal means again
Keeping or changing traditions
Finding hope
See registration details for these groups at the bottom of this page.
Locations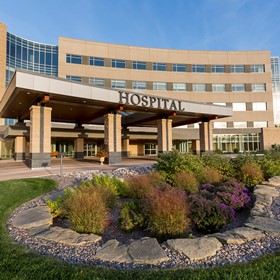 Hospital
1221 Whipple St., Eau Claire, WI 54703
Hours:

Mon-Fri:

8:00 AM - 5:00 PM
Related Upcoming Classes and Events View More
Holiday Drop-in Grief Support