Wellness Center
Wellness Center Hours
Community Member Hours
Open 7 days/week, 6:30 a.m. to 7 p.m.
Employee Member Hours
Open 24 hours a day, 7 days a week
507-263-9840
Membership sales and programming only available during staffed hours or by appointment.
Membership Information
Mayo Clinic Health System is committed to building a healthier community. Keeping your body fit and your mind balanced will provide you with the energy you need to do the things you enjoy. Become a member today!
Membership Benefits
Orientation with Wellness Center staff
State-of-the-art cardio and strength training equipment
Free weights, weight machines and other fitness equipment
Open exercise area
Sci-fit Recumbent steppers
Select classes and programming
HydroMassage (one 15-minutes session/day) – combines massage, heat and whirlpool therapies. You remain fully supported and clothed while powerful waves of heated water are directed toward specific areas of the body.
Membership Rates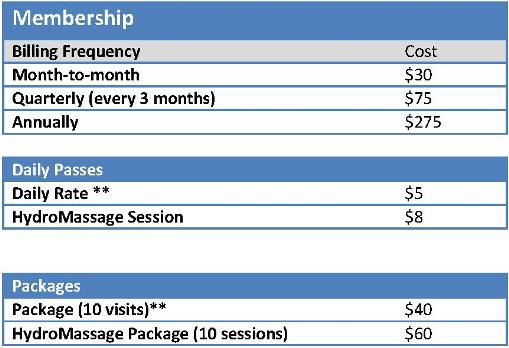 Payment methods include cash, check and credit card. Rates are subject to a 6.875% Minnesota sales tax and include a $10 membership activation fee. Check with your health plan administrator to determine if you are eligible for a frequent fitness center reimbursement.
**Does not include HydroMassage.
Printable Membership Information and Rates