Be seen by our
brain, nerve and spine experts.
Need to make an appointment?
Spine & Neurological Surgery
Scoliosis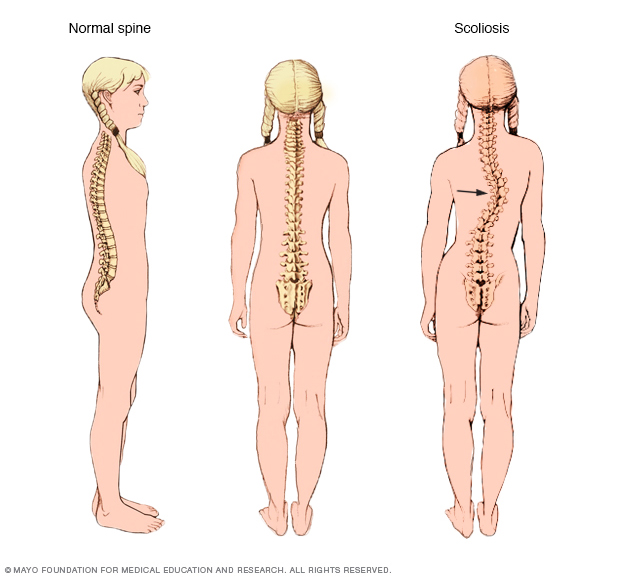 Scoliosis is a sideways curvature of the spine that occurs most often during the growth spurt just before puberty. While scoliosis can be caused by conditions, such as cerebral palsy and muscular dystrophy, the cause of most scoliosis is unknown.
Most cases of scoliosis are mild, but some children develop spine deformities that continue to get more severe as they grow. Severe scoliosis can be disabling. An especially severe spinal curve can reduce the amount of space within the chest, making it difficult for the lungs to function properly.
Children who have mild scoliosis are monitored closely, usually with X-rays, to see if the curve is getting worse. In many cases, no treatment is necessary. Some children will need to wear a brace to stop the curve from worsening. Others may need surgery to keep the scoliosis from worsening and to straighten severe cases of scoliosis.
SPINAL FUSION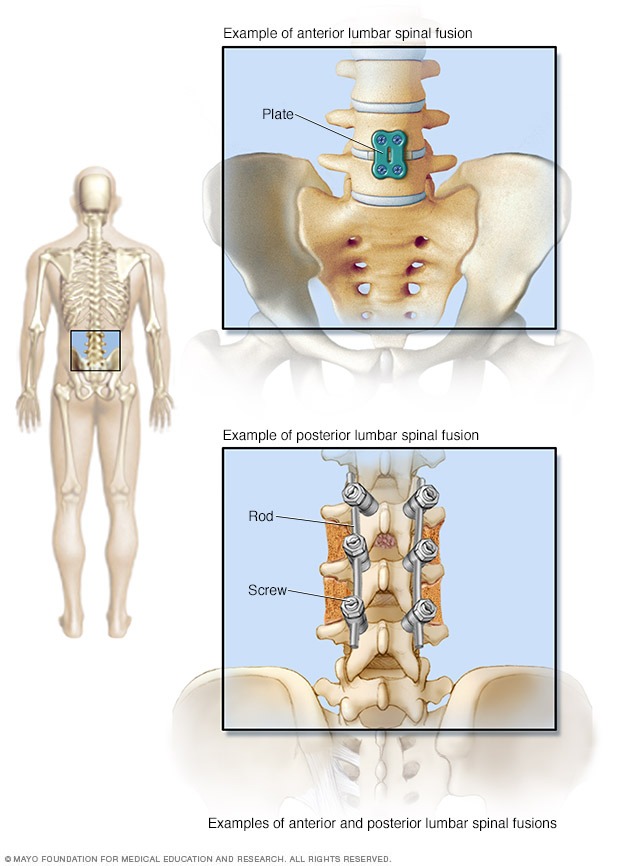 The most common type of scoliosis surgery is called spinal fusion, which is surgery to permanently connect two or more vertebrae in your spine, eliminating motion between them. Spinal fusion involves techniques designed to mimic the normal healing process of broken bones. During spinal fusion, your surgeon places bone or a bone-like material within the space between two spinal vertebrae. Metal plates, screws and rods may be used to hold the vertebrae together, so they can heal into one solid unit.
Because spinal fusion surgery immobilizes parts of your spine, it changes the way your spine can move. This places additional stress and strain on the vertebrae above and below the fused portion, and may increase the rate at which those areas of your spine degenerate.