Be seen by our
brain, nerve and spine experts.
Need to make an appointment?
Spine & Neurological Surgery
Herniated Disk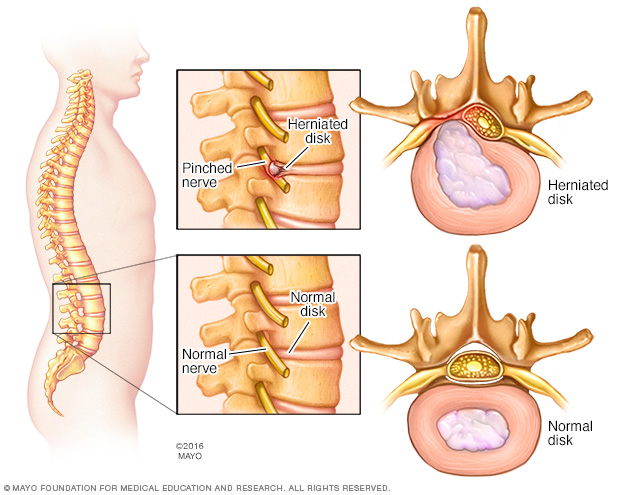 A herniated disk refers to a problem with one of the rubbery cushions (disks) between the individual bones (vertebrae) that stack up to make your spine.
A spinal disk is a little like a jelly donut with a softer center encased within a tougher exterior. Sometimes called a slipped disk or a ruptured disk, a herniated disk occurs when some of the softer "jelly" pushes out through a tear in the tougher exterior.
A herniated disk can irritate nearby nerves and result in pain, numbness or weakness in an arm or leg. However, many people experience no symptoms from a herniated disk. Most people who have a herniated disk don't need surgery to correct the problem.
DISKECTOMY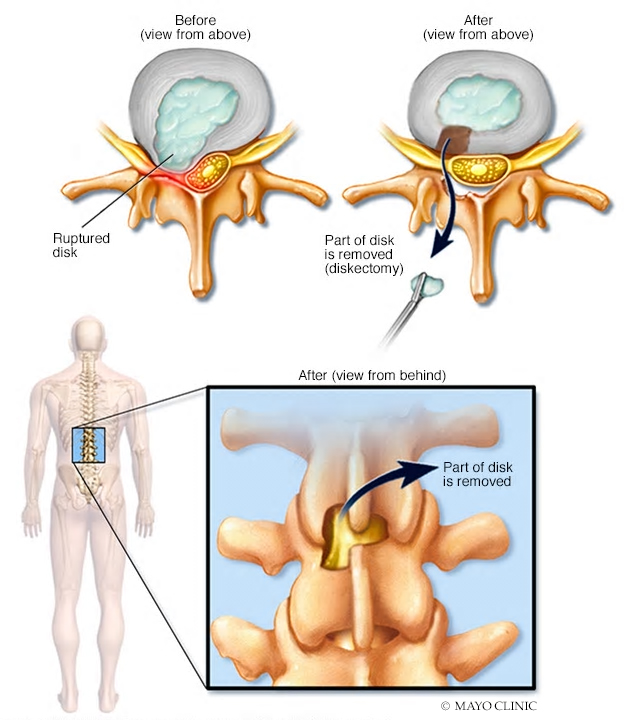 A small number of people with herniated disks eventually need surgery. In many cases, surgeons can remove just the protruding portion of the disk during a procedure called a diskectomy, which is a surgical procedure to remove the damaged portion of a herniated disk in your spine. A herniated disk can irritate or compress nearby nerves. Diskectomy is most effective for treating pain that radiates down your arms or legs. It is performed to relieve the pressure a herniated disk — also called a slipped, ruptured or bulging disk, or disk prolapse — places on a spinal nerve.