Need to make an appointment?
Family Birth Center
Car Seat Safety
The best protection for your child in a vehicle crash is a properly secured child safety seat.
Learn More
Family Birth Center
For first-time or repeat moms, our maternity program in Barron offers continued care from the physician's office to the delivery room. And because no two moms or pregnancies are the same, we offer choices on everything from the type of provider to assist with your baby's birth to pain relief options — all delivered in a facility that values the family.
Complete with a place for a support person to sleep, a family waiting room, one-on-one nursing care and lactation/breastfeeding resources, everyone will feel pampered by our caring staff.
Watch these videos to learn more about prenatal and postpartum care:
Locations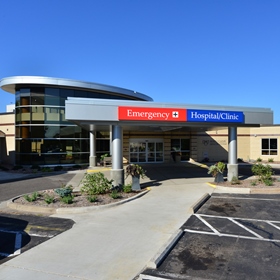 Hospital and Clinic
1222 E. Woodland Ave., Barron, WI 54812
Hours:

Mon-Fri:

9:00 AM - 4:00 PM
6 Providers found
Suzette Peltier, M.D.
Birthing Centers, Obstetrics & Gynecology (OB-GYN), Women's Health
Related Upcoming Classes and Events View More