Need to make an appointment?
Respiratory Therapy in Austin
If you're experiencing concerns related to your heart, lungs or your ability to breathe, respiratory therapy can offer valuable assistance.
Our respiratory therapy team works closely with other specialized services, such as Pulmonology and Cardiology to diagnose, treat and manage a wide spectrum of respiratory conditions. Whether it's providing support to children dealing with acute asthma or offering aid to adults facing symptoms of chronic obstructive pulmonary disease (COPD), such as breathlessness, frequent coughing, wheezing or chest tightness, our highly skilled respiratory therapists are committed to improving the quality of life for patients across all age groups.
Conditions treated may include:
Acute bronchitis
Mucus or other blockages in the airways or lungs
Tests and treatments may include:
Ambulatory blood pressure monitoring
Arterial blood gas testing
Artificial airway management
Breath alcohol test
Bronchodilator (lung function) testing
Cardiac monitoring
Cardiopulmonary exercise testing
Medication and aerosol therapy
Oximetry
Oxygen therapy
Pulmonary function testing
Pulmonary rehabilitation
Locations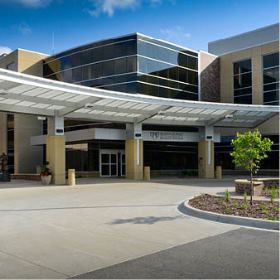 Hospital and Clinic
1000 First Drive NW, Austin, MN 55912
Clinic Hours:

Mon-Fri:

8:00 AM - 5:00 PM