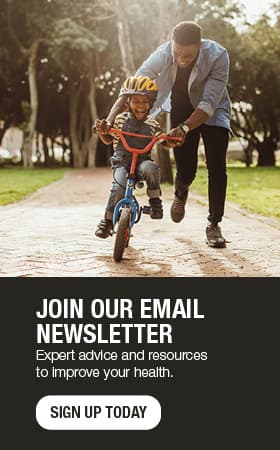 Goldilocks surgery: Finding the perfect balance in breast cancer reconstruction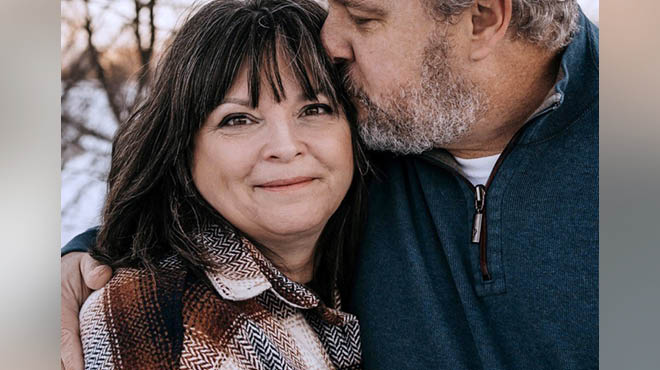 Kathleen Stewart was used to waiting for test results. She'd been called back for additional mammogram images many times and had already undergone two biopsies of suspicious areas in her breasts.
In March 2022, as she waited for a call about the results of a breast biopsy, the resident of La Crosse, Wisconsin, felt she already knew what they would be.
"I had already had that internal conversation that if I was diagnosed, I knew what I would do," Kathleen says.
Not-so-surprising diagnosis
Kathleen's experience with breast cancer started long before that afternoon. She was raised in a close-knit family and witnessed 11 family members diagnosed with breast cancer firsthand. She remembers how each responded to chemotherapy, radiation and surgery.
Kathleen contemplated having a prophylactic mastectomy due to her family history of breast cancer. This surgery removes breast tissue to lower the chances of getting breast cancer in the future.
While considering this option, the then 52-year-old scheduled a routine mammogram. It came back clear, but she wasn't convinced. At the urging of her sister, Kathleen discussed her concerns and family history with Steven Perkins, D.O., her primary care physician. Together they decided that a follow-up MRI scan would be necessary to give her peace of mind.
Kathleen's suspicions were correct. The MRI showed a small lump and swollen lymph nodes, leading to a sonogram and another biopsy. Kathleen was at work when she got the phone call from surgeon M. Kathleen Christian, M.D., who explained the biopsy confirmed that she had early stage 1A breast cancer.
"When you get breast cancer, it's hard to understand the complexity of it. Dr. Christian did a really good job explaining it to me," says Kathleen. "I took a deep breath, but I already knew I was going to be as aggressive as I needed to be because I have kids."
Kathleen learned that she had a "well-behaved tumor," but an invasive one, so treatment would be required.
"Thankfully, Kathleen had been diligent about regular breast cancer screenings. Due to her obtaining recommended breast imaging, the cancer was caught early," says Dr. Christian. "She had several options on how to best treat her cancer based on her desires and risks related to her family history. She has an excellent prognosis, and that's what we want for our patients."
Taking an aggressive approach
Dr. Christian explained different treatment approaches to Kathleen, including a lumpectomy to surgically remove only the concerning areas in her breast.
"We talked about a lumpectomy, but I knew that wouldn't give me peace of mind," says Kathleen. "I was a high risk, and I knew that a mastectomy was the way I needed to go.
A bilateral mastectomy would remove the cancer and both of Kathleen's breasts. She wasn't interested in reconstruction with implants or a flap procedure but didn't like the idea of being completely flat-chested after surgery. She says she feared a drastically changed profile would be a constant cancer reminder for her and her family.
Goldilocks: Not too little or too much
That's why Kathleen was relieved when Dr. Christian explained she might be a good candidate for a new option: a Goldilocks procedure.
"Even with hearing and watching so many family members on their cancer journeys, I'd never heard of this option before," Kathleen says.
The Goldilocks procedure is performed after a mastectomy to remove unhealthy breast tissue. Then, the remaining fatty tissue and skin are formed into a breast mound that gives some shape and definition to the breast. The operation is typically used in patients with larger and heavier breasts, but it can be used in some patients with smaller breasts.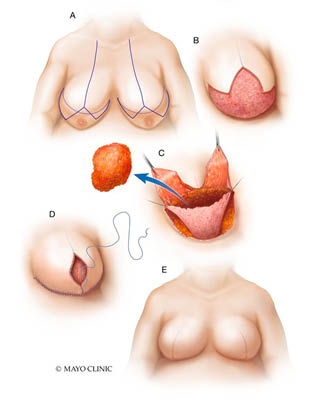 It's called Goldilocks because it represents a middle-of-the-road option for patients, explains plastic surgeon Matthew Sherrill, M.D.
"It's an option that isn't too extreme one way or the other. It's halfway between mastectomy with a flat-chest appearance and full reconstruction with implants, expanders or a flap procedure," says Dr. Sherrill.
The procedure also is good for women who can't have or aren't interested in reconstruction immediately after mastectomy.
"This technique is often used in patients with other medical comorbidities who may not be good candidates for an immediate breast reconstruction because of the potential complications," says Dr. Sherrill. "The Goldilocks operation is sometimes the only step in the process, or it can be a starting block for future reconstruction. Reshaping the breast skin at the time of the mastectomy with the Goldilocks operation gives patients a template or a canvas to undergo future breast reconstruction if they desire."
Collaboration for better results
Drs. Christian and Sherrill explain that a collaborative, multidisciplinary approach to breast cancer surgery and reconstruction leads to better patient outcomes and experiences.
"The operation is most successful when done as a team involving the surgeons, physician assistants and nursing staff in educating the patient before the surgery, coordinating the operation and supporting the patient during recovery," says Dr. Sherrill.
Dr. Christian applauds the work of the dedicated breast cancer team at Mayo Clinic Health System in La Crosse.
"We work closely together and meet regularly at our breast tumor conferences to discuss the best options available for treatment," she says. "We then individualize recommendations based on the patient's staging, tumor characteristics and what they want for surgical outcomes."
Surgery and beyond
In June 2022, Kathleen underwent a bilateral mastectomy to remove both breasts and her cancer. At the same time, she underwent the Goldilocks procedure to form breast mounds from her existing tissue and skin. The surgery was a success, and soon she was recovering at home.
Kathleen returned to work part time three weeks after surgery and soon returned to the sidelines to cheer on her sons' sports teams.
After the surgery, her risk of future breast cancer was low, so no additional treatment was necessary.
Recovery went well but wasn't completely smooth. Over a holiday weekend, she developed hives and a rash due to a previously unknown allergy to adhesives and latex. Dr. Sherrill called her that weekend to discuss her symptoms and get her the treatment she needed for allergy relief. She hasn't had any other allergy issues.
Since then, Kathleen decided to have additional reconstruction procedures to give her breasts more fullness and shape without implants or more extensive flap surgeries.
About one year after her surgery, Kathleen says she feels well and confident that she made the right treatment choices. She also feels secure with her healthcare team.
"Nobody ever said, 'You've got this.' It was always a team approach, and everyone said, 'We've got this,'" she says. "Cancer is a scary word, and nobody wants cancer. But I know that I had the best team through this journey."