Specialties, Services & Treatments
Cardiac Rehabilitation
If you have a history of cardiovascular disease, cardiac rehabilitation can help you make lifestyle changes that may improve your health and reduce the risk of future problems. After a heart attack or heart surgery, your risk of death is reduced by approximately 25% if you participate in cardiac rehabilitation.
This program is a multifaceted and multidisciplinary approach to overall cardiovascular risk reduction. Cardiac rehabilitation helps you maintain a healthier heart through supervised exercise sessions and health education. The program can guide you through fear and anxiety as you return to your normal activity levels and lifestyle with increased motivation and energy.
Medicare and personal insurance may cover all or part of the cost of your cardiac rehabilitation. We recommend you find out what will be covered by your individual plan.
You may benefit from cardiac rehabilitation if your medical history includes:
Angioplasty and stents
Cardiomyopathy
Certain congenital heart diseases
Chest pain (angina)
Coronary artery bypass surgery
Coronary artery disease
Heart attack
Heart failure
Heart or lung transplant
Heart valve repair or replacement
Peripheral artery disease
Pulmonary hypertension
To get the most benefits from cardiac rehabilitation, make sure your exercise and lifestyle practices become lifelong habits.
Long-term goals are to:
Gain strength.
Improve cardiovascular health and fitness.
Manage your weight.
Change your heart risk factors, such as high blood pressure, blood sugar and cholesterol.
Learn heart-healthy behaviors, such as regular exercise and a heart-healthy diet.
Cut bad habits, such as smoking.
Decrease your risk of coronary artery disease and other heart conditions.
Greater sense of confidence and well-being.
Find ways to manage stress.
Learn how to cope with heart disease.
Enhanced ability to return to previous level of activity and work.
One of the most valuable benefits of cardiac rehabilitation is an improvement in your overall quality of life. If you stick with your program, you may come out of the program feeling even better than before you had a heart condition or heart surgery.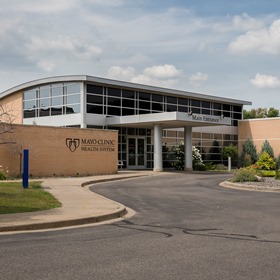 Bloomer, WI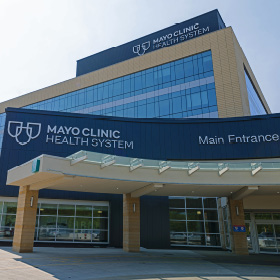 Mankato, MN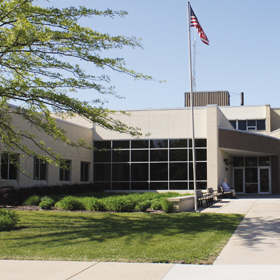 Waseca, MN