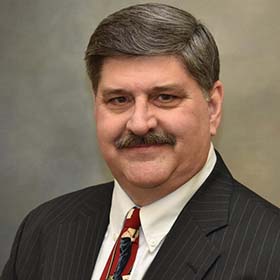 Appointment Information
Provider's Bio
I have a wide variety of experience in emergency medicine — from urban settings to rural and small-town locations. I am part of a specialized group of Physician Assistants (P.A.s) and Nurse Practitioners (N.P.s) that staff rural emergency departments. We are the in-house experts for everything from earaches to heart attacks.
My goal is to provide efficient care while attempting to keep you as informed and relaxed as possible during your visit.
On a personal note, I grew up in New Orleans — among other places — so I take a more Southern approach to life. Great food, relaxed atmosphere and good stories. I'm also a wilderness first aid instructor for scouting and have an interest in camping and outdoor skills.
Training & Credentials
Education
Louisiana State University
Certification
National Commission on Certification of Physician Assistants (NCCPA)
Special Interests
Disaster response medicine
Prehospital emergency medicine
Wilderness first aid
Find More Providers