Need to make an appointment?
Mammography in Waseca, Minnesota
A mammogram is an X-ray image of your breasts used to screen for breast cancer. Mammograms play a key role in early breast cancer detection and help decrease breast cancer deaths.
Schedule your mammogram online with Patient Online Services.
New to Mayo Clinic Health System? Schedule with our Online Screening Form.*
*Have your insurance information available, and plan for five to 10 minutes to complete.
A mammogram can be used either for screening or for diagnostic purposes. How often you should have a mammogram depends on your age and your risk of breast cancer. Review the mammogram guidelines or talk to your primary care provider for more information.
Locations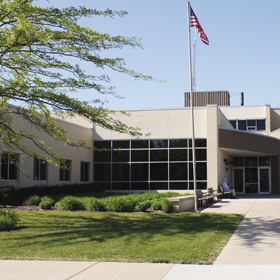 Hospital and Clinic
501 N. State St., Waseca, MN 56093
Clinic Hours:

Mon-Fri:

8:00 AM - 5:00 PM

Clinic hours subject to change on holidays.