Need to make an appointment?
Physical Therapy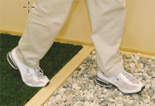 Physical therapy helps patients of all ages reduce pain and improve or restore mobility — in many cases without surgery. It often reduces the need for long-term use of prescription medications, helping to avoid their negative side effects.
Physical therapy includes treatment and services in the following areas:
Balance/Gait evaluation and training
Chronic pain rehabilitation
Concussion management
Conditioning and strength programs
Ergonomic assessment and recommendations
Home safety assessments
Joint replacement rehabilitation
Low back/spinal rehabilitation
Myofascial release therapy
Neck pain and headache rehabilitation
Neurologic rehabilitation (stroke, MS, traumatic brain injury)
Orthopedic and neurologic postsurgical care
Pediatric therapy
Post-amputation rehabilitation
Post-fracture care
Spinal cord injury rehabilitation
Sports rehabilitation
Temporomandibular joint (TMJ) pain rehabilitation
Treatment of myofascial pain and fibromyalgia
Vestibular rehabilitation
Wound care
For additional information, visit our Rehabilitation Therapies page.
Locations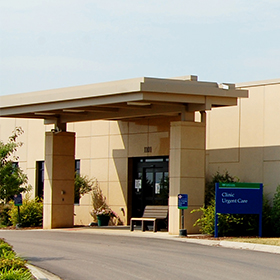 Hospital and Clinic
1101 Moulton and Parsons Drive, St. James, MN 56081
Clinic Hours:

Mon-Fri:

8:00 AM - 5:00 PM

Clinic hours subject to change on holidays.
Call for same day availability.