Need to make an appointment?
Medication Therapy Management
Medication therapy management (MTM) provides education and consultations for the medications you are taking. The result is enhanced communication with your health care provider because you better understand your medications. This creates time for you to speak with your health care provider about other medical issues rather than focusing the conversation on medications and side effects.
During an MTM consultation, a pharmacist meets with you to discuss all of your medications including prescriptions, over-the-counter drugs, vitamins, and dietary and herbal supplements. The pharmacist then examines each medication individually to determine possible side effects, negative interactions and unnecessary dosages. If medication issues are detected, the pharmacist will work with your health care providers to make beneficial changes to your medication regimen.
Watch the video below to find out more about MTM or call us at the number below to schedule an appointment.
Locations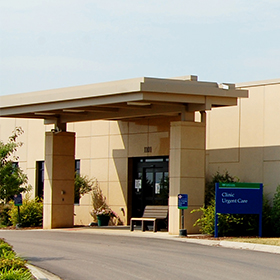 Hospital and Clinic
1101 Moulton and Parsons Drive, St. James, MN 56081
Clinic Hours:

Mon-Fri:

8:00 AM - 5:00 PM

Clinic hours subject to change on holidays.
Call for same day availability.
Providers