Need to make an appointment?
Ophthalmology
Ophthalmology
Board certified ophthalmologists in Red Wing diagnose and treat eye diseases and disorders. With both medical and surgical training they offer a wide variety of treatments:
lens implantation
cataracts
glaucoma treatment
corneal transplant
eyelid reconstruction
They can treat most eye disorders and diseases right here in Red Wing.

Optometry
Optometrists, or ODs, are health care professionals who offer basic and comprehensive eye examinations, diagnosis, management and treatment of eye disease and related disorders.

Optical Shop

We offer a full range of fashionable and well-fitting eyewear, frames, contact lenses and sunglasses that fit your lifestyle. Our certified opticians are located in the Optical Shop in the lower level of Mayo Clinic Health System in Red Wing. For your convenience, please park in the surgery center parking lot and enter through the lower level entrance.

Our services include:
Contact lens training
Full service: we specialize in helping guide you to choose the correct frames for your facial features, skin tone, eye and hair color and face shape to complement you and your prescription
Prescriptions from other locations can be processed at Mayo Clinic Health System's Optical Shop
Repairs and soldering
Hours
Monday, Tuesday, Wednesday, Friday: 8 a.m. - 5:30 p.m.
Thursday: 8 a.m. - 6:30 p.m.

Contact us:
Optical Shop: 651-267-5650
For an eye appointment, please call 651-267-5650.
Locations
Hospital and Clinic
701 Hewitt Blvd., Red Wing, MN 55066
Clinic Hours:

Mon-Fri:

7:00 AM - 8:00 PM

Sat-Sun:

9:00 AM - 5:00 PM
Providers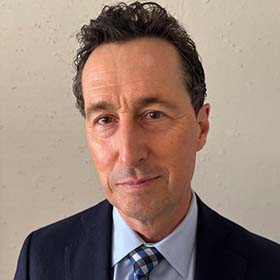 Jeffrey Ketcham, M.D.
Ophthalmology (Eye Diseases)
Related Upcoming Classes and Events View More