Stop the stuffy nose struggles.
Need to make an appointment?
Otorhinolaryngology (Ear, Nose & Throat)
Otorhinolaryngology (Ear, Nose & Throat)
You and your family deserve the best care. That is why the ear, nose and throat (ENT) experts at Mayo Clinic Health System in Prairie du Chien collaborate every day to give you the benefit of Mayo Clinic care close to home.
Call us with questions or to schedule your appointment. No referral is necessary.
Our ENT team provides consultation, diagnosis and treatment of ear, nose, head, throat, and neck disorders in children and adults. These conditions directly affect hearing, speech, breathing, balance, taste and smell — functions that are essential to a good quality of life.
Collaboration
We work together as a team, collaborating daily on patient concerns and situations. Our team works closely with these departments or areas of focus to provide you with comprehensive and coordinated care:
Facility-to-facility video visits
Appointments are offered via facility-to-facility video visits, which reduce the need to travel far and enable patients to receive care close to home.
For a facility-to-facility video visit, patients arrive to the clinic and a nurse connects them with the specialist via video. The innovative technology uses a Bluetooth stethoscope, a USB otoscope and high definition cameras that can move and zoom in for a high-quality physical exam and personal conversation with the specialist.
Video appointments are currently offered at select locations in Wisconsin and Minnesota. Learn more about facility-to-facility video appointments.
Call us for more information or to schedule an appointment.
---
Not all services and procedures are offered in this location. In certain cases, you may be connected to services at other Mayo Clinic Health System locations.
Locations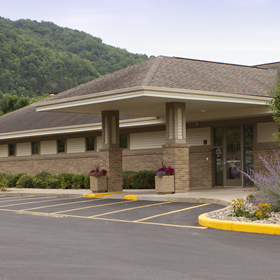 Clinic
800 E. Blackhawk Ave., Prairie du Chien, WI 53821
Hours:

Mon-Fri:

9:00 AM - 4:00 PM
Providers