Need to make an appointment?
Psychiatry & Psychology
Psychiatry & Psychology
Through respectful and confidential partnerships with our patients in Menomonie, Wisconsin, you receive expert, comprehensive and compassionate health care.
You will benefit from our comprehensive array of services for individuals and families as we strive to provide mental health care in Menomonie and Eau Claire that's integrative and effective by offering evidence-based treatment that puts your needs and those of your family first.
Services include:
Outpatient locations include:
Call for more information on services and to schedule an appointment.
Inpatient locations:
Mayo Clinic resources:
Locations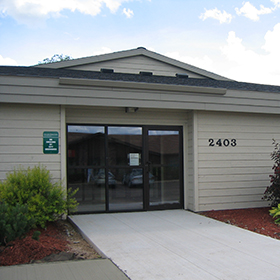 Psychiatry & Psychology
2403 Stout Road, Menomonie, WI 54751
Hours:

Mon-Fri:

9:00 AM - 4:00 PM