Need to make an appointment?
Hospital and Clinic

Hospital and Clinic
Nephrology (Kidneys) Services in Mankato
A nephrologist provides care for adults with acute and chronic kidney diseases. Services are also provided for adults with:
Chronic kidney failure
Acute kidney failure
Kidney stones
Protein in the urine
Blood in the urine
Dialysis
Kidney/pancreas transplant evaluations
Post-transplant follow-up
Uncontrolled or difficult to control high blood pressure
Complicated urine infections
Locations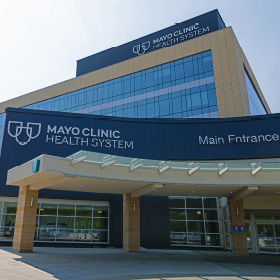 Campus Map (PDF)
Hospital and Clinic
1025 Marsh St., Mankato, MN 56001
Clinic Hours:

Mon-Fri:

7:30 AM - 5:00 PM

Clinic hours subject to change on holidays.