Need to make an appointment?
Internal Medicine
Internal Medicine provides primary care for adults who have multiple medical conditions or undefined symptoms and complaints.
Internal Medicine services include:
Preventive medicine screening care such as mammograms, pap smears, routine colon cancer screening evaluations, cholesterol screening, blood pressure screening, etc.
Care for patients with undefined symptoms such as shortness of breath, chest pain, abdominal pain, back pain, etc.
Management of multiple medications.
Care for patients with chronic medical illnesses such as high blood pressure, diabetes, heart disease, emphysema, etc.
Pre-operative physicals (some pre-operative physicals are performed by the Pre-Anesthesia Medical Evaluation clinic)
Locations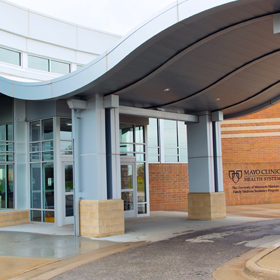 Eastridge Clinic
101 Martin Luther King Jr. Drive, Mankato, MN 56001
Clinic Hours:

Mon-Fri:

8:00 AM - 5:00 PM

Clinic hours subject to change on holidays.
Providers