Hospice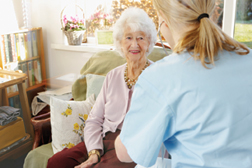 Mayo Clinic Health System Hospice is committed to:
Quality, patient and family-centered care for individuals facing a terminal illness, and no longer pursuing curative treatment.
Providing Hospice services at the patient's home, whether a private residence, assisted living or long-term care facility.
Providing comfort and compassion during the final journey of life.
An individualized care plan for each patient.
An interdisciplinary team approach to the patient's physical, emotional, social and spiritual needs.
Expertise in pain and symptom management.
Education and preparation of patient and family for death at home.
Bereavement support for the family for one year following the patient's death. Services include individual grief support, grief seminars, support groups for adults and teens and a grief camp for children.
Mayo Clinic Health System Hospice Program believes:
The highest quality of living is achieved when the family unit and the Hospice team together offer:
Hope, Opportunity, Support, Presence, Individualized care, Comfort, Encouragement.
Hospice Stories
The Harrenstein family shares how their idea of hospice changed after learning that their son, Evan, could have concurrent care as a pediatric patient while using hospice for extra support to live life more fully.
Barbara Wilkinson shares the story of her husband Steve's journey through hospice and the impact on their family.
Locations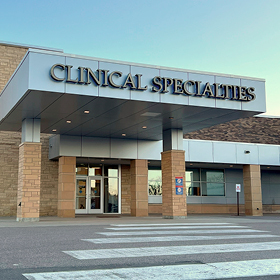 Madison East Center
1400 Madison Ave. , Mankato, MN 56001
Hours:

Mon-Fri:

8:00 AM - 5:00 PM

Hours subject to change on holidays.

Dermatology, Occupational Therapy, Occupational Medicine, Physical Therapy, Plastic Surgery and Speech Therapy: Suite 100AA
Hospice: Suite 324A
Mayo Clinic Store: Suite 100A
Related Upcoming Classes and Events View More