Need to make an appointment?
Breast Cancer Care
Breast Cancer Care in Mankato
The Breast Clinic in Mankato, Minnesota, provides comprehensive breast care, including prevention, screening, evaluation, treatment, guidance and follow-up, for any breast concerns you may have. Our clinic was established in 2023 and is part of a comprehensive cancer care program that is accredited by the American College of Surgeons Commission on Cancer.
The Breast Clinic helps those who:
Wish to be screened for breast cancer
Are concerned about the risk of developing breast cancer
Seek a second opinion about a lump or other abnormality
Have found a lump
Have breast/nipple discharge
Have persistent breast pain that is unrelated to menses
Have had an abnormal mammogram or breast ultrasound
Have been diagnosed with breast cancer and want a second opinion
Have a high risk of breast cancer
Are breast cancer survivors
Learn more about breast cancer care:
Breast conditions and consultations
Any breast symptoms, such as a breast lump, nipple discharge or breast pain should be evaluated, even if a recent mammogram was normal. Changes to your breast can cause a lot of worry. This is understandable, but not all breast changes are a result of breast cancer.
We treat a variety of conditions, including:
Breast cancer
After skin cancer, breast cancer is the most common cancer diagnosed in women in the U.S. Signs and symptoms of breast cancer may include a breast lump or thickening that feels different from surrounding tissue; change in the size, shape or appearance of the breast; changes to the breast skin, such as dimpling; a newly inverted nipple; peeling; crusting or flaking of the pigmented area of skin surrounding the nipple, called the areola; or breast skin or redness or pitting over the skin of your breast, like the skin of an orange.
Breast cysts
Cysts are fluid-filled masses that present as lumps in breast tissue that can grow and lead to breast pain and tenderness. However, they don't always cause symptoms. They are common between the ages of 35 and 60, can fluctuate with menstrual cycles and do not increase your risk of breast cancer.
Fibroadenoma
These are the most common benign tumor found in the breast that occur between ages 15 and 35. They are firm, round, smooth and rubbery breast lumps. Many fibroadenomas are managed by following with repeat ultrasounds over time and do not increase your risk of breast cancer.
Mastitis
Breast pain, swelling, warmth and redness caused by blocked milk ducts or bacteria in the breast, mastitis commonly affects women who are breastfeeding, but can occur in women who are not. Treated with antibiotics and pain relievers, mastitis does not increase your risk of breast cancer.
Papilloma
A papilloma is a growth in a milk duct and can present as nipple discharge or a small lump behind or next to the nipple. They sometimes contain atypical cells that increase your risk for cancer. A biopsy can help understand whether it needs to be treated and if surgical removal may be recommended.
Atypical hyperplasia
Atypical hyperplasia is an accumulation of abnormal cells in the milk ducts or lobules of the breast and is discovered by a biopsy after an abnormal finding on an exam or breast image. The condition itself isn't cancer, but it does increase the risk of breast cancer. Treatment may include surgical removal and additional breast cancer prevention will be discussed.
Diagnosis and treatments
Our Breast Clinic team provides personalized treatment plans based on your diagnosis, including nonsurgical and surgical options to optimize your overall health and well-being.
Treatments we provide include:
Breast imaging technology
You are unique and your breast screening plan should be too. From screening mammograms to breast MRIs, we develop a personalized screening plan to ensure there's nowhere for breast cancer to hide. And with less time between screening and test results, you can prioritize your breast health without the added wait and worry.
Technology offered includes:
3D digital mammography, also called breast tomosynthesis
This is an imaging test that combines multiple breast X-rays to create a 3D picture of the breast that can be analyzed as a whole or in small fractions for greater detail. For breast cancer screening purposes, the machine also creates standard 2D mammogram images.
Computer-aided detection, or CAD
CAD is an advanced technology that assists radiologists by digitizing and analyzing mammograms for suspicious regions that may be indicative of cancer.
Breast ultrasounds
These are precise images of the breast produced using high-frequency sound waves, to investigate specific areas of the breast that look or feel abnormal, or appear abnormal on a mammogram image.
Breast magnetic resonance imaging, or MRI
MRI is a diagnostic test which creates cross-sectional images of the breast. No ionizing radiation is used.
Molecular breast imaging, or MBI
MBI is a diagnostic test used to improve breast cancer detection in women with dense breast tissue using radioactive tracers and a special camera. Both dense breast tissue and cancer appear white on a mammogram, which may make breast cancer more difficult to detect. With MBI, the tracer attaches to breast cancer cells making them appear brighter in the images. This test does not replace a screening mammogram and is recommended as a part of an overall screening plan.
As part of our comprehensive cancer approach, additional diagnostic tools and treatment plans may include options available Mayo Clinic, such as MBI.
Breast Clinic specialists
Why settle for one opinion, when you can access an entire team at our Breast Clinic. Our providers specialize in breast health, and our priority is not only early detection and treatment, but to optimize your overall health and well-being. Whether your appointment involves a routine screening mammogram or a follow-up to breast cancer treatment — we're with you every step of the way.
Your care team may include:
Financial counseling
Medical oncology
Nurse navigator
Pathology
Primary care provider
Radiology breast technician
Research
Mobile mammography
The mobile mammography unit brings Mayo Clinic care, close to home expanding patient access to the latest 3D breast imaging technology to Minnesota and Wisconsin communities.
Early detection saves lives. Our mobile mammography unit and breast imaging experts collaborate with other healthcare providers, educators, and community agencies to screen, educate, and refer women for continued care and treatment when necessary.
If your business or community organization would like more information on how to partner with the mobile mammography unit to bring breast cancer screening to your employees or your community, email mobilemammo@mayo.edu.
Locations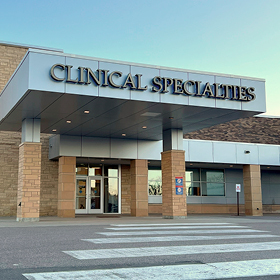 Madison East Health Center
1400 Madison Ave., Mankato, MN 56001
Hours:

Mon-Fri:

8:00 AM - 5:00 PM

Hours subject to change on holidays.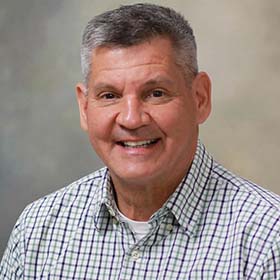 Timothy Kozelsky, M.D.
Breast Cancer Care, Oncology (Cancer), Radiation Oncology